Mitsubishi-Electric high wall mounted heat pumps are the most popular heat pump Kiwis have chosen for their homes and commercial premises. Designed for performance, these high wall mounted heat pumps are unique in that they require zero floor space, they keep your room at a comfortable temperature all year round, and they deliver heating and cooling solutions to your residential or commercial space with ease.
All our high wall mounted heat pumps are operated with a hand-held remote controller giving you access to instant heat or cool instantly at the touch of a button.
The EcoCore AP Series
The EcoCore AP Series High Wall Heat Pumps set a new standard in super energy efficient heating. And starting at just 18dBA, it's New Zealand's quietest heat pump.
The AP Mini series is the smallest high wall, ideal for above doorways and small rooms, the AP Classic series offers seven different models, and the AP Plus series includes all the AP Classic series with built in Wi-Fi control.
Find out more about the EcoCore AP Series Heat Pump range here.
Standard GS High Wall Heat Pumps
The Standard GS Series offers real value while delivering energy efficient heating and cooling. Superior heat pump technology, designed in Japan for New Zealand conditions.
Find out more about the Mitsubishi Electric Standard GS Series heat pumps here.
The Designer High Wall Heat Pump Range
This stylish range comes in three different colours to complement your home interiors.
Find out more about the Designer High Wall Heat Pump range here.
The Black Diamond High Wall Heat Pump Range
Choose from three stylish colour and enjoy advanced personalisation features within this range.
Find out more about the Black Diamond High Wall Heat Pump range here.
The Light Commercial High Wall Heat Pump Range
Light Commercial Heat Pumps are specifically designed for offices and retail spaces.
Find out more about the Light Commercial High Wall Heat Pump range here.
Mitsubishi Electric Wi-Fi Control Upgrade
With the addition of award-winning Mitsubishi Electric Wi-Fi Control, you can control and monitor your heat pump from absolutely anywhere via your smartphone, tablet or online account. You can pre-heat or cool a room no matter where you are – on the way home, running late, coming home early, or even when you're in a different country. With Wi-Fi Control you'll always arrive home to total comfort regardless of what New Zealand's unpredictable weather is doing outside!
Find our more about the Mitsubishi Electric wifi control, how it works and the benefits of installing on in our blog.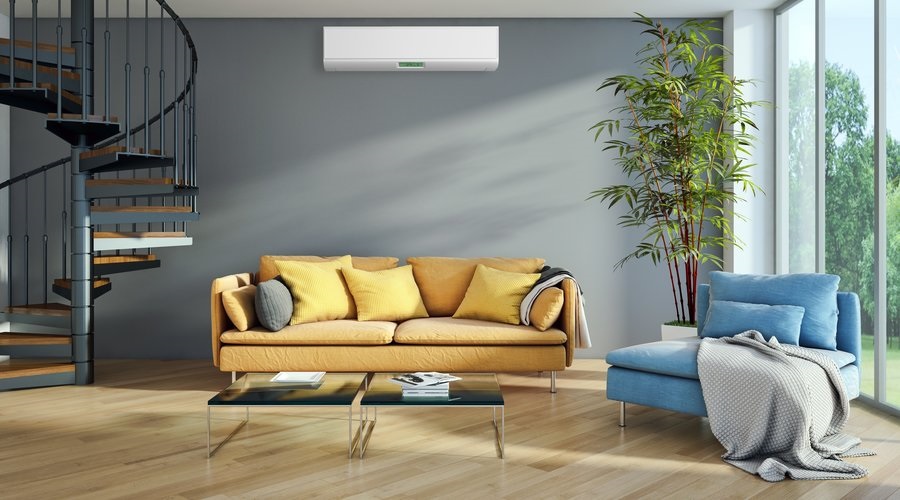 All Mitsubishi-Electric products are a result of ongoing research and testing with a view to continual improvement of the vital performance characteristics, the result being, our heat pumps have become more dependable, long lasting, less costly to operate, quieter, easier to install and maintain, and better able to distribute air evenly throughout any kind of interior.
This kind of commitment to quality enables our range to consistently win Consumer Awards such as the Canstar Blue Most Satisfied Customers 2014, 2015, 2017, The Readers Digest Most Trusted Heat Pump Brand in 2015, 2017 and the Consumer Top Heat Pump Brand Award 2017.

The many benefits of high wall mounted heat pumps
In 2006, Mitsubishi-Electric introduced the quietest heat pump in New Zealand.
When you combine this with highly energy efficient heating, timeless design and the option of Wi-Fi Control – it's no wonder the G Series is New Zealand's quietest, best-selling heat pump… ever.
We know it can be confusing when making a decision on what heat pump to buy for your home or commercial premises and choosing the right one is key to ensuring your optimum comfort. Every home and space is as individual as the owners who live in them and many factors determine which heat pump size should be installed.
This is where we come in. With an accumulation of over 96 years of experience between us, we really do have the right to say… we know a lot about this industry. This is reflected in the high level of knowledge, skill and commitment we bring to every sale and installation.
I just wanted to share a quick note and let you know that you guys do a really good job. I'm glad I decided to work with you.  The information that you provided with my quote was easy to understand and the whole process from start to completion was a breeze. I am so happy with my heat pump it has made such a difference for both Winter and Summer living in my house.  The installation process was simple, and the boys were helpful with learning how to operate it easily. I would not hesitate in recommending Flocon to anyone.

Sandy Jackson – March 2018
Call us now and have a chat to see how we can assist with your heating and cooling solutions.