Mitsubishi Electric is at the forefront of advanced features in technology for heating and cooling systems that are designed for New Zealanders and New Zealand homes.  Their big range of heat pumps has excellent features and technologies that are not just functional but practical too. Mitsubishi Electric wifi control is an innovative feature and the best part about this piece of technology is that it can be fitted into your existing heat pump.
Smart features with Mitsubishi Electric's wifi heat pump control
 We've all heard of smart homes!
And you don't have to be super tech-savvy to benefit from Mitsubishi Electric's great technology features.
Brimming with smart features like air filtration, the ability to direct heat to where people are seated in a room, or complete 'smart' control over your heat pump either online or through your tablet or phone.
Mitsubishi Electric should be the brand you go-to for all your heating or cooling.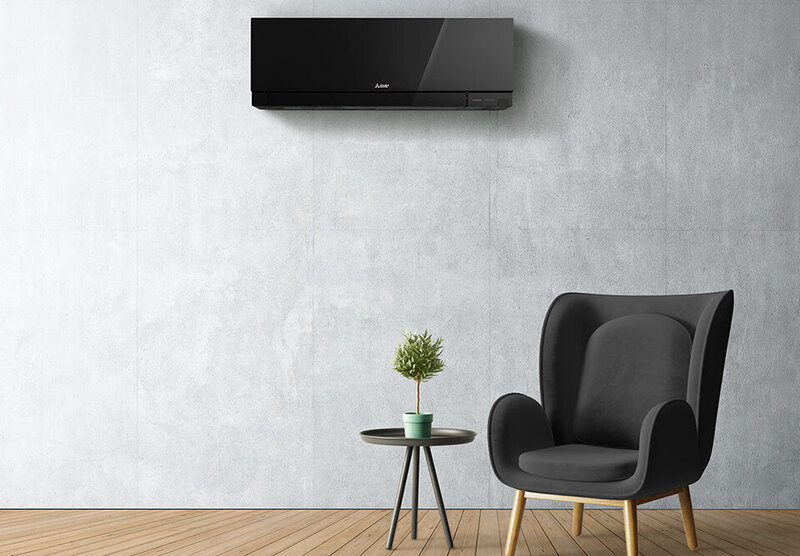 What is Mitsubishi Electric wifi control and how does it work?
The purpose of Mitsubishi Electric's wifi control is to make life easier for you. We all lead busy lives and this feature is one that sets the Mitsubishi Electric range apart from the rest.
With wifi control, you can set the temperature on your heat pump to match whatever the weather is doing from anywhere at any time.
If it's too hot – have the air conditioner ready for you when you arrive home from work.
Or, if it's absolutely freezing you can set your heat pump to warm so you arrive home to a snug house.
No matter where you are in New Zealand or even the world wifi Control offers an innovative way to manage your heating or cooling needs. 
And it can all be managed from your phone, tablet, or computer – any time, anywhere!
You can have wifi control fitted to your existing heat pump?
The award-winning MAC-568IF-E Wi-Fi Interface connects discreetly to your heat pump's control board. It should only be installed by an authorised installer. The MAC-568IF-E Wi-Fi Interface is available on Mitsubishi Electric High Wall, Floor Mounted, and Ducted Heat Pumps, and can either be purchased as an optional upgrade at time of purchase, or retrofitted to an existing Mitsubishi Electric model – Mitsubishi Electric.
Did you know that you can have a Mitsubishi Electric wifi system retrofitted in your existing heat pump system? Get in touch to find out more.
Want to find out more about a wifi controlled heating system in your home?
We are experts in Mitsubishi Electric heating and cooling systems for not only domestic but commercial applications too. Our company strongly believes in the Mitsubishi Electric brand and its technology.
We also strongly believe in exceptional customer service and enjoy helping customers maximise comfort in their homes or commercial space with efficient heating or cooling solutions.
Getting wifi controlled heat pump could be one of the best things you did this year! Why not get one installed?
Our friendly and helpful team of experts will go through step by step how to use your Mitsubishi Electric wifi control.
We offer free no-obligation quotes. Give us a call to have a chat about your needs and requirements for your heating or cooling system now.