Lockdown or not, if you don't have aircon then you need to seriously think about having a heat pump installed before summer!
Winter is definitely on the way out and spring is here, which can only mean one thing – summer is just around the corner!
We've recently seen the country locked down due to COVID-19, and we're all expecting to be able to get outside again soon… but what if there's another wave and we're all stuck inside over the hottest months of the year?
Wait, doesn't a heat pump warm your home?
Heat pumps do both! In winter they warm you up and in summer they cool you down.
This is why heat pumps are also known as split air conditioning systems. Granted the term "heat pump" can make things a little confusing, but once you realise they also cool your home, you'll understand why they are so popular.
Traditional aircon systems are only useful during the summer months, but with a heat pump, you get value from it all year round.
You may not feel it now, but when the temperatures warm up and you can't sleep, you'll regret not taking our advice!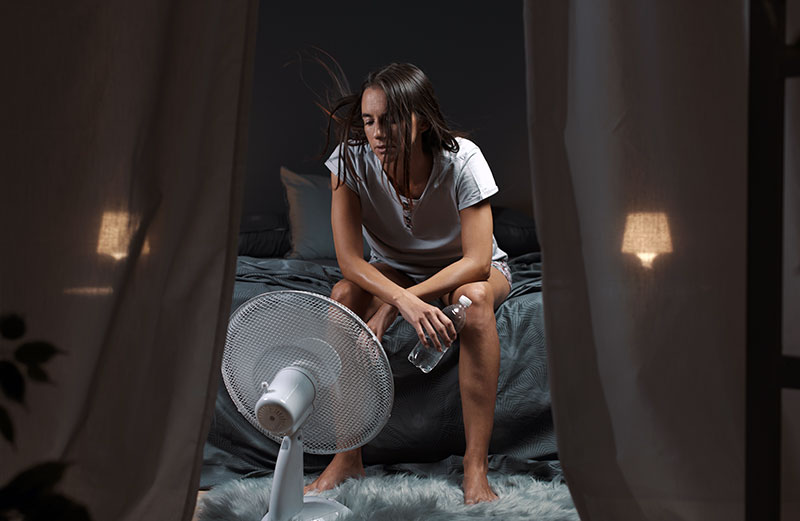 What types of heat pumps are there?
While there are many different makes and models of heat pump, they all fall into one of three categories: ceiling, wall and floor.
Ceiling heat pumps
If you don't want to compromise your wall or floor space, you can have your heat pump installed into your ceiling. These tend to be used more in an office or commercial setting, but can easily be installed in a residential home also.
Wall heat pumps
Wall-mounted heat pumps are one of the most popular types of heating system in New Zealand, usually found in residential homes. They are installed high on a wall surface, and multiple units can be installed in a home or even one in each room.
Floor heat pumps
Floor consoles are heat pumps that are mounted to the floor, where they can fit snuggly into gaps or sit flush with the wall. Many homes have old fireplaces that are no longer operational and have a floor heat pump installed in the gap instead.
Which model is best suited for me?
The model of heat pump you should get really comes down to one determining factor; the size of your room.
Getting a model that's too small for your living space won't cool you down (or heat you up) effectively, making you wonder if buying a heat pump was worth it at all.
Likewise, installing one that's too big and powerful for a small room is just inefficient, running up your energy bills unnecessarily.
Finding the right model of aircon for your home is tough and requires some research. A professional will be able to tell you the best size and model for your unique needs.
Other than that, it's up to you which features you want with your new aircon!
Basic models will do the job, but if you want to do it right, you can choose ones with built-in Wi-Fi, air-purifying filtration systems, or even smart sensors which turn themselves off when people leave the room!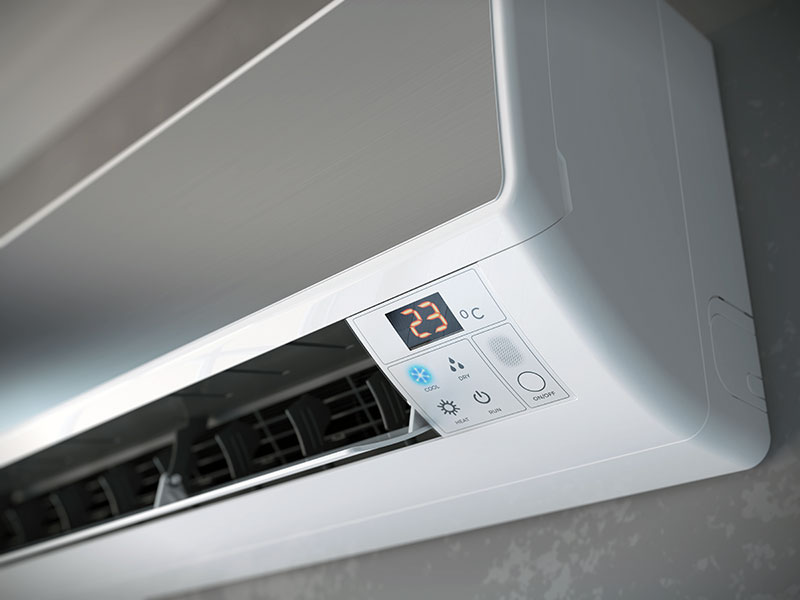 Talk to us about all your aircon needs
If you don't know much about heat pumps but would like to talk to someone who does, then we are the people.
We can help you make the big decisions, like which type to buy – ceiling, wall or floor – how powerful you need it, and where to install it for the maximum effect.
Our years of experience and excellent customer service mean we are in a prime position to give our customers the best possible advice and solutions on their home heating and cooling.
We deal exclusively with Mitsubishi Electric Heat Pumps – because we believe them to be "simply the best on the market".
If you want a heat pump that is made with the environment in mind, with whisper quiet technology and the most energy-efficient on the market, then look no further than the Mitsubishi Electric range.
Contact us today and our team of professional heat pump and aircon technicians will be more than happy to help with any questions you may have.