Welcome to the world of efficient home heating and cooling! Are you tired of constantly battling the unpredictable temperatures of the seasons? Looking for a reliable, cost-effective solution to keep your home comfortable all year round?
Keep reading because we unveil the best heat pump brand that will change how you experience indoor comfort.
Find out the top reasons why your home needs a heat pump and why choosing the right brand is crucial.
The importance of a heat pump for your home
Maintaining a comfortable indoor temperature is essential for your overall well-being, health and enjoyment of your living space. Traditional heating and cooling methods often come with their own challenges and limitations. That's where heat pumps come in!
These innovative systems offer an efficient and cost-effective way to regulate the temperature in your home, regardless of the external weather conditions. But why exactly do you need a heat pump, and what sets them apart from other heating and cooling systems?
Here are just some of the benefits of choosing a heat pump as your number one cooling or heating solution:
Low running cost – Heat pumps can create 3-5kW of heat for every 1kW of power, allowing you to heat your space with less electricity.
Have in-built timers – Heat pumps give you the ability to set daily and weekly timers and wake up and come home to a warm house after work.
Wi-Fi Control – The majority of heat pump models can now add optional Wi-Fi control, allowing you to control your heat pump from your smartphone wherever, whenever.
Provides cooling – Heat pumps also double as air conditioners, providing all year-round comfort and allowing you to cool your home in the summer.
Safe – Heat pumps are much safer than other forms of heating as there are no open flames, hot surfaces, or harmful emissions into your home. This also allows you to leave your heat pump on safely while out of the house and overnight.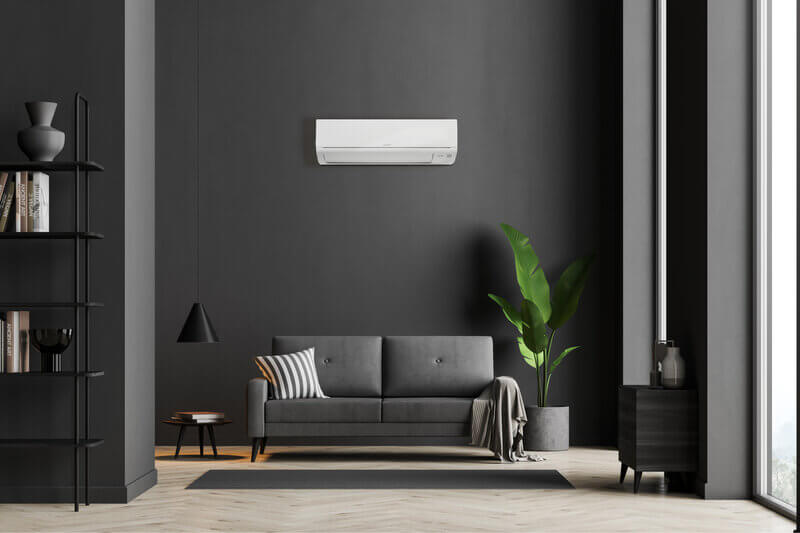 The best heat pump brand: A game-changer in indoor comfort
Choosing the right brand is paramount when selecting a heat pump for your home. And in the realm of heat pump brands, one name stands head and shoulders above the rest – Mitsubishi Electric.
Why?
We firmly believe that no brand can surpass Mitsubishi Electric. We are so dedicated to Mitsubishi Electric that we associate with them exclusively.
Mitsubishi Electric's technology and quality commitment set the brand apart. You, the consumer, are the number one driver for all innovations and they are dedicated to bringing the highest quality, most energy-efficient heat pumps to the market.
Every Mitsubishi Electric heat pump is a product of thorough research and rigorous testing before it gets to the consumer. As a result, Mitsubishi Electric heat pumps are durable, cost-effective, quieter, easy to maintain and run at optimum performance.
Mitsubishi Electric heat pumps deliver optimum performance, allowing you to relax, unwind, and truly feel at home.
Why are Mitsubishi heat pumps so efficient?
In today's environmentally conscious world, energy efficiency is a key consideration for any home appliance.
Efficiency is a crucial factor when choosing a heat pump. In fact, the Government agency EECA (Energy Efficiency Conservation Authority) has identified heat pumps as one of the most energy-efficient forms of heating available in New Zealand. Heat pumps do not create heat; they move available heat from one place to another.
Mitsubishi Electric heat pumps are the most efficient from what we've seen and come to know. We know how they operate, and we've seen how they can save money on energy bills.
We only install Mitsubishi Electric heat pumps because we know they deliver.
Staying at the forefront of technology is of utmost importance to Mitsubishi Electric. Their commitment to rigorous factory testing ensures products are of the highest quality and feature superior technology.
Mitsubishi's EcoCore technology is a testament to this; it is not only super energy efficient but also super quiet.
How quiet are Mitsubishi heat pumps?
Say goodbye to noisy and disruptive appliances and enjoy a tranquil environment in your home because the Mitsubishi Electric EcoCore AP Series takes the lead when it comes to peace!
The AP series is rated as New Zealand's quietest heat pump… EVER! Starting at 18dBA, it's designed with advanced noise reduction technology, giving you a whisper-quiet operation that seamlessly blends into your home environment. Whether you're enjoying a peaceful night's sleep or hosting a gathering in your home, you can do so without noisy distractions thanks to this small but mighty heat pump.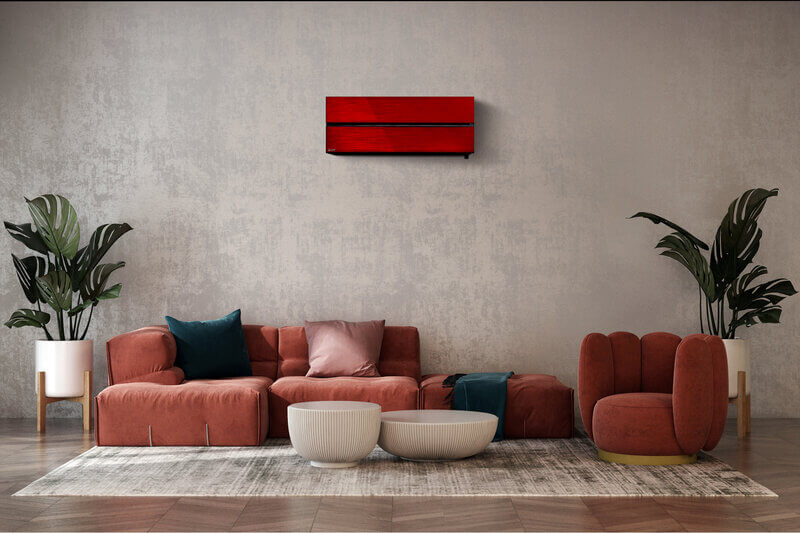 Tailored heating and cooling solutions for every home and style
Our team at Flocon understands that every home is unique, and so are its heating and cooling needs. That's why we offer a wide range of heat pump models that cater to various room sizes and requirements.
Whether you're looking for a compact solution for a single room or a multi-room system to cover your entire home, we have the perfect heat pump for you!
Plus, with sleek and stylish designs seamlessly blending into any interior, you'll get functionality and aesthetic appeal.
Experience the best heat pump brand for yourself!
Ready to transform your home into a haven of comfort and energy efficiency? Join the thousands who have experienced the best heat pump brand on the market and take the first step towards a more comfortable, efficient, and enjoyable home environment.
If you want a heat pump that is made with the environment in mind, energy-efficient and will save you money in the long run, then take advantage of a free consultation and discover the optimal heat pump solution for your needs.
Don't settle for anything less than the best. Choose Mitsubishi Electric for reliable and efficient heating and cooling in your home.
Don't let the seasons dictate your comfort. Contact us today!