For discreet, whole-home comfort, Mitsubishi Electric ducted heat pump systems are the ideal solution.
Perfect for household or business premises, ducted central systems provide heating or cooling for multiple rooms, with the vents largely hidden from view.
The result is a cost-effective, energy-efficient solution that delivers comfort all year round.
What is ducted central heating?
Ducted central heating does exactly what it sounds like it does.
It's a system that pulls in cold air from outside your home, warms it up to your specified temperature (that's the heating part) in a single place (that's the central part) and then distributes that warm air throughout your home via vents (that's the ducted part).
It also works the opposite way in summer if it's too hot. Instead of heating air up, it cools it down, creating an air conditioning system for your home.
It's an easy, cost-effective and convenient way to keep your family comfortable, whatever the weather.
How is ducted central heating different from a heat pump?
A heat pump is a single unit that sits in a room, usually on the wall. While heat pumps are great for heating living rooms, bedrooms and small offices, they need to be more powerful to heat or cool an entire home.
Ducted central heating is designed to heat/cool multiple rooms simultaneously. It costs more to install than a single heat pump but is far more powerful and effective, costing less in the long run.
For example, to heat a three-bedroom home would take at least four heat pumps – one for each bedroom and then one in the living room. Each heat pump unit will need to be bought separately and incur its own running costs.
By installing central heating, there's no need to buy multiple units. One system is all it takes to heat the entire home, and it's more cost-efficient than running several individual pumps.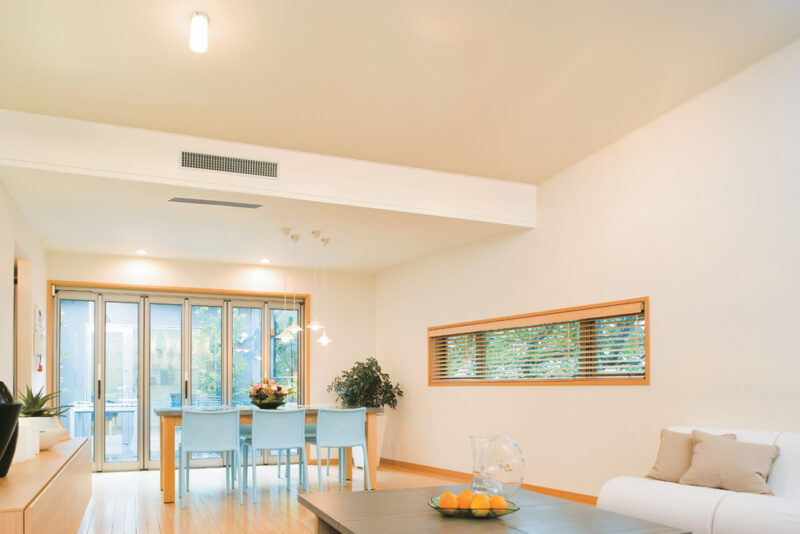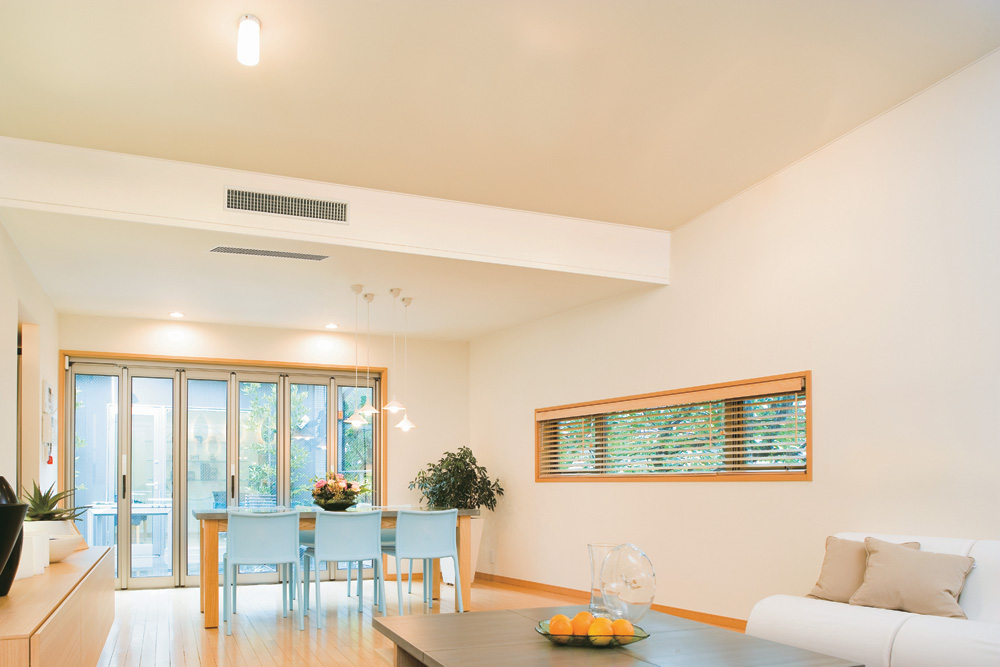 Types of ducted central heating
Mitsubishi Electric use three types of units for their ducted central heating.
Ducted PEAD Central Heat Pumps
The thin, low-profile, ceiling-concealed PEAD indoor units are ideal for buildings with little ceiling installation space and a large range of external static pressure. Improvements in energy-saving efficiency have reduced the need for electricity and helped to further lower operational costs.
Ducted PEA Central Heat Pumps
The PEA Series' high static airflow makes it simple to distribute air to various locations in your home or workplace, making it perfect for simultaneously heating or cooling a variety of rooms. The PEA series offers the utmost in comfort with an aesthetically beautiful ceiling installation and a wide range of performance features.
Ducted PEA Splittable Central Heat Pumps
Because it can be divided in half during transit for flexible installation into a roof space, the innovative PEA Splittable Ducted System is the ideal solution for inconspicuous heating and cooling in both new and existing homes.
Easy to Use 7-Day Wall Controller to Maximise Energy Efficiency
This attractive full-dot liquid crystal display incorporates a large backlit screen and simple menus for easy operation. You can set up to eight temperature and airflow patterns per day for seven days, maximising energy-efficient operation – saving you both time and money.
Optional Zone Control
Program and control up to 4 or 8 individual zones, providing heating or cooling only to the rooms that require it.
Built-in sensor functions monitor room temperature, brightness and occupancy to maximise energy-efficient use of the whole system throughout the home or just those rooms where it's needed most.
Optional Wi-Fi Control
Pre-heat or cool the whole home, no matter where you are. On the way home, running late, coming home early, or even when you're in a different country, with optional Wi-Fi Control, you'll always arrive home to total comfort.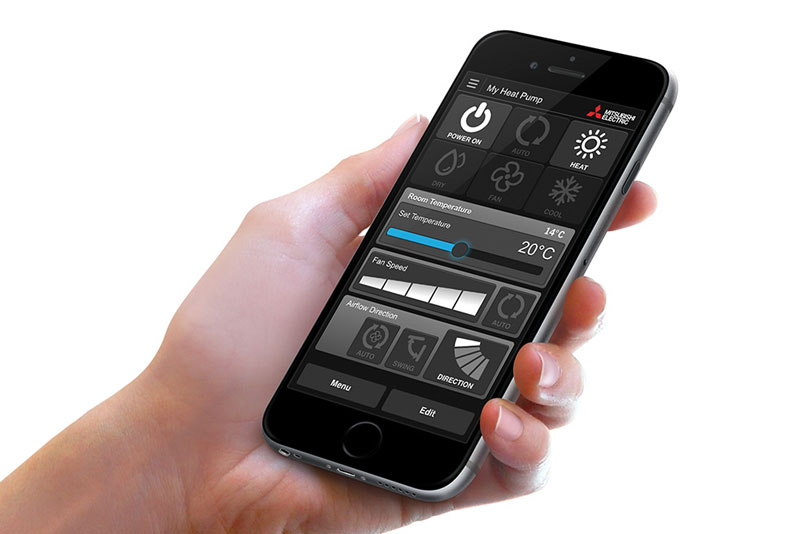 WiFi Zone Control
A central heating system doesn't mean you can't have control over individual rooms.
With the combination of optional zone control and optional wifi, you get Wi-Fi Zone Control.
Wi-Fi Zone Control will help you use less energy by heating or cooling the spaces that need it. With built-in sensor features that keep track of the temperature, brightness, and occupancy of each room.
The Wi-Fi Interface can be connected at the time of installation or retrofitted to an existing unit. Not limited to Central Heating systems, the upgrade is compatible with all Mitsubishi Electric heat pumps.
If you want to know more about a ducted central heating system,  don't hesitate to contact us today. Our experienced and friendly engineers will be happy to have a chat and answer any questions you may have.