Heat pumps have become increasingly popular in New Zealand due to their energy-efficient and cost-effective ways of either heating or cooling your home or commercial space.
There's nothing like returning to a warm and comfortable home after a long winter's day, but winter also comes with expensive electricity bills.
Heating can account for over 35% of your winter power bill, so choosing a cost-effective heating solution like a heat pump is an excellent investment to make.
Still not convinced?
Keep reading to find out how you can save money with a heat pump's cost-effective and efficient features that will keep you and your family warm this winter!
How are heat pumps cost-effective?
Not only are heat pumps cost-effective and energy-saving but they are also eco-friendly.
How much you save on your heat pump running costs will depend on many factors including, lifestyle, the size of the room and the efficiency of the model you invest in.
There are many different heat pumps, but they all operate under the same principle. Residential, commercial, large or small.
If you would like to know what size is right for your heating needs, then we can assess it for you.
However, no matter what size you choose, you'll still gain the cost-effective advantages a heat pump has to offer!
Heat pumps heat and cool
Why buy two appliances when you can buy one?
Buying two separate systems will cost you more money and cost more to run.
One of the best reasons why heat pumps are cost-effective and efficient is because they heat and cool your home!
Heat pumps don't create heat
Heat pumps are cost-effective because they don't create heat, they simply move it from one space to another, therefore greatly reducing the running costs compared with other forms of heating (electric heaters, gas, wood-burners, etc.)
Heat pumps warm a room fast!
Did you know that it only takes a heat pump 10-20 minutes, depending on the model and size of the room, to bring a room up to temperature?
To have a heat pump run at its ultimate cost-effectiveness and efficiency, you don't have to leave your heat pump on all day to get the benefits of a warm, cosy home.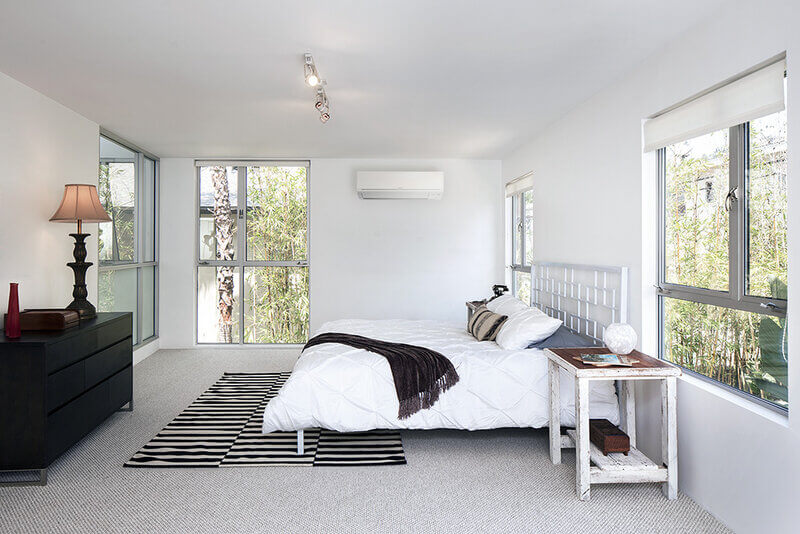 Heat pumps save you money
The energy efficiency of a heat pump and its ability to cope with your local climate can make hundreds of dollars difference.
Energywise has an online calculator that estimates if you use a heat pump for 6 hours per day for 6 months of the year with an energy output of 6KwH it will cost around $400 per year to run (based on a 5-star energy rating).
If you use a heat pump instead of an electric heater in your living space can save you around $500 a year!
A heat pump with a high energy star rating saves you more
"Heat pumps are the most efficient way of using electricity to heat your home, but some are much more efficient than others. Look for the Energy Rating Label – the more stars, the more energy-efficient."  Energywise
The Energy Star rating helps to demonstrate your heat pump's efficiency. The lowest energy-efficient heat pumps available in New Zealand are 250% efficient (they give $2.50 heat for every $1 of electricity used). The most efficient models on the market are over 500% efficient.
ENERGY STAR® qualified heat pumps use up to 30% less energy compared to a non-qualified model. They may cost more upfront to purchase, but it could save you up to $150 each year on running costs which will ensure you get the best return for your investment.
The many benefits of a heat pump
The heat pump's cost-effective attributes make installing a heat pump in your home an excellent choice to make. Listed below are some additional benefits you'll get by using a heat pump.
Heat pumps are efficient at converting energy to heat
Lower cost per unit of heat (kWh) compared to other space heating solutions
Provides heating and cooling
Many have timer controls programmable for 7 days and some connect to home WiFi to allow remote control via smartphone.
Less maintenance
Better Safety
Reduces Carbon Emissions
Long lifespan
Warm, dry comfortable home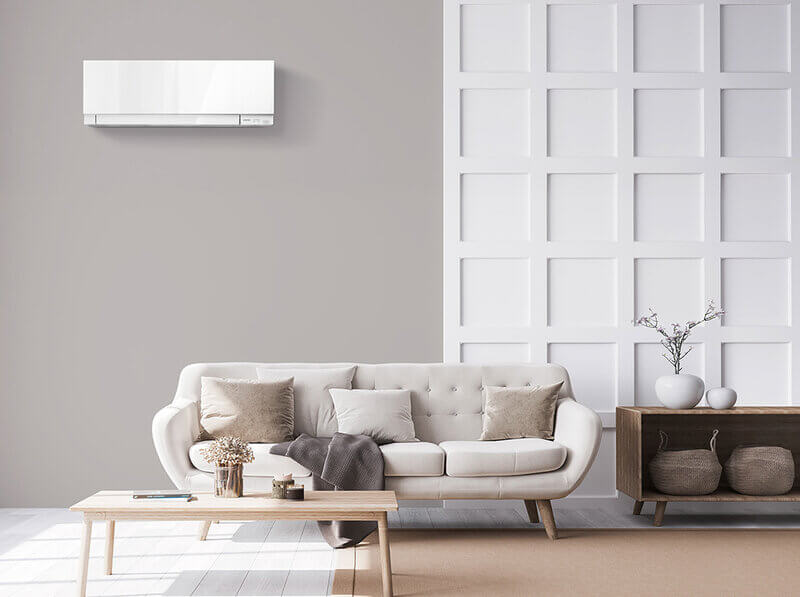 Invest in a cost-effective heat pump with Mitsubishi Electric
As you can see, there are many reasons why heat pumps are cost-effective and efficient. They are an investment, but one that will pay for itself in the long run.
That's why we have chosen to align with a trusted and reliable brand – Mitsubishi Electric.
We only install the Mistubishi Electric range of products because we know they are cost-effective and energy-efficient systems.
Check out our heat pump range or if you would like to know more about heating your home in a cost-effective and healthy way then get in touch with one of our friendly team members today!