We are excited to introduce the new advanced EcoCore AP Series High Wall Heat Pumps with a new standard in super energy-efficient heating. The next generation EcoCore Technology is designed to use less power than ever before, making it New Zealand's quietest, energy-efficient and eco-friendly solution that's ideal for living rooms and bedrooms!
The advanced features of Mitsubishi Electric Heat Pumps will not only maximise efficiency but keep you and your family warm and cosy all winter long.
The end of daylight saving means New Zealanders are faced with darker and colder evenings, which makes now the perfect time to get your home heating sorted before the winter's cold bite truly arrives.
Introducing the EcoCore Series
The popular EcoCore AP Series Heat Pump with built-in Wi-Fi Control has been renamed EcoCore AP Plus – with the word 'Plus' giving you the additional feature of built-in Wi-Fi Control.
The 'EcoCore AP Series' is now referenced to the wider range of products on offer, including the AP Mini, AP Classic (both Wi-Fi Control as an optional upgrade) and AP Plus (Built-in Wi-Fi Control).
Meet the mighty EcoCore AP Mini!


Looking for a heat pump that's small in size but big on performance?
Look no further than The EcoCore AP Mini Series. It's New Zealand's smallest high wall heat pump ever!
New Zealand's smallest high wall indoor unit
Specifically designed where space is at a premium, the 250mm high by 760mm wide footprint makes it ideal for positioning above doorways in bedrooms and home offices. Now smaller spaces no longer need to miss out on year-round comfort.
Small enough to fit above doorways
With a 16.4%* size reduction in height and 5% reduction in width when compared to the bigger EcoCore AP 25-50 models, they can even be installed in very tight places that would traditionally not have been possible, such as above doorways.
Energy-efficient EcoCore Inverter technology
Superior energy efficiency is achieved by incorporating a large, high-density heat exchanger, an advanced high-efficiency fan motor and a next-generation inverter compressor that uses a more efficient R32 refrigerant.
More environmentally friendly R32 refrigerant
With a global warming potential that is 30% lower compared to older refrigerants such as R410A, the next-generation R32 refrigerant has a much lower environmental impact. Furthermore, zero ozone-depleting R32 is easier to reuse and recycle.
Key features
Energy Efficient EcoCore Technology
More Environmentally Friendly R32 Refrigerant
Dual Barrier Coating Maximises Efficient Performance
Horizontal Airflow eliminates uncomfortable draughts
Blue Fin Coating – Built to Withstand the Elements
7-Day Programmable Controller
Optional Wi-Fi Control! Never Return to a Cold Home Again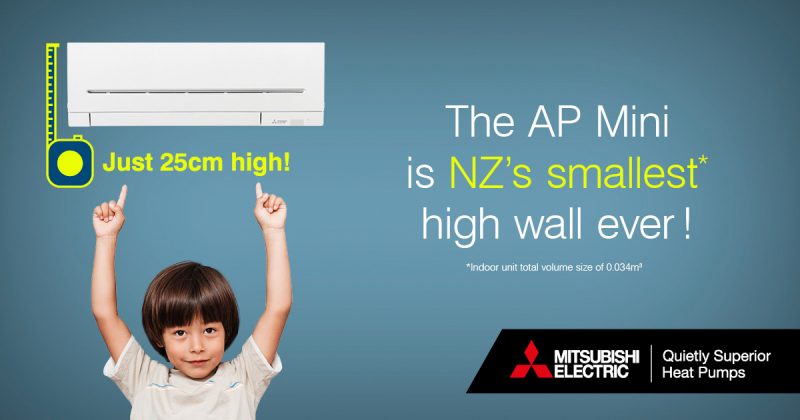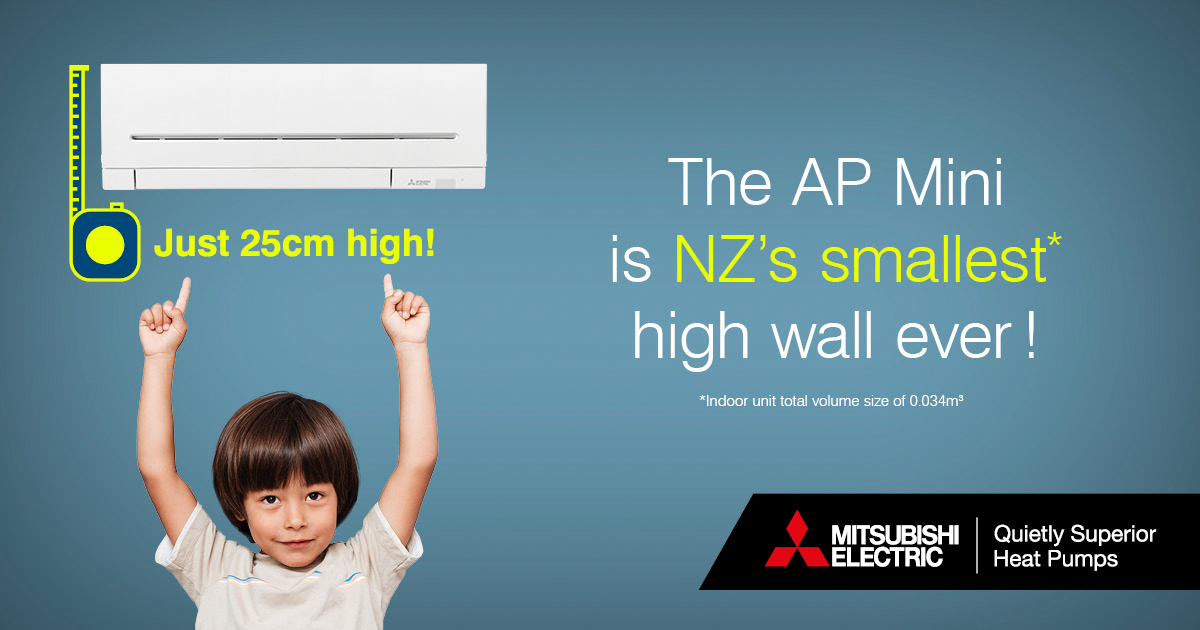 EcoCore Series – AP Classic and AP Plus
The EcoCore Series AP Classic (with optional Wi-Fi) and AP Plus (with built-in Wi-Fi) High Wall Heat Pumps set a new standard in super energy-efficient heating. Next-generation EcoCore Technology is designed to use less power than ever before. And starting at just 18dBA, it's NZ's quietest heat pump!
The secret to quietness
By making the heat exchanger 32% thinner, and designing the fan coil to be 22% larger, in comparison to previous models, pressure loss across the heat exchanger is minimised and air can now be moved across a larger fan surface. Add to this a new aerodynamically designed fan coil, and a new level of quietness has been achieved!
Dual barrier coating maximises efficient performance
The patented and world's first Dual Barrier Coating from Mitsubishi Electric prevents dust and dirt from accumulating on the inner surface of the indoor unit; keeping your heat pump clean all year round.
Keeping key internal components like the heat exchanger, fan and internal duct clean is important for both home comfort and efficiency. Not only does dust and dirt build-up typically create unpleasant odours, but it forces a heat pump to work harder, which can result in significantly impaired energy efficiency.
Next-generation R32 EcoCore technology
Superior energy efficiency is achieved by incorporating a large, high-density heat exchanger, an advanced high-efficiency fan motor and a next-generation compressor using the latest in super-efficient R32 refrigerant.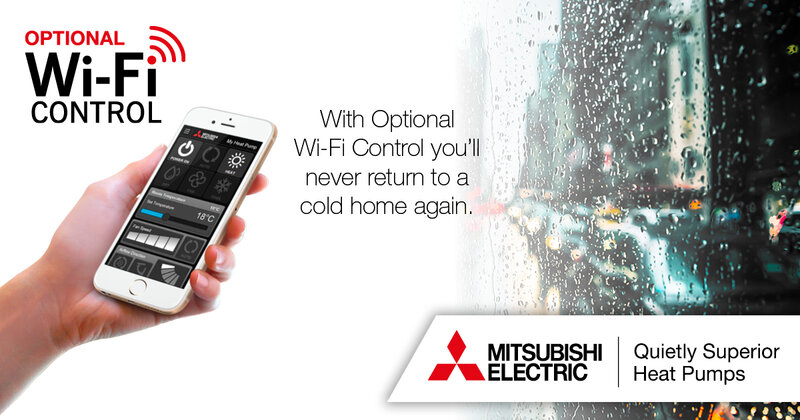 Never return to a cold home again with Wi-Fi control
Pre-heat or cool a room no matter where you are. With Wi-Fi Control you'll always arrive home to total comfort. Wi-Fi Control is built-in to the AP Plus Series and available as an optional upgrade with the AP Classic Series.
Washable air purifying filter
The EcoCore AP Series is equipped with an Air Purifying Filter. This washable filter traps particles such as dust, pollen and other airborne contaminants, generating stable antibacterial and deodorising effects. The size of the three-dimensional surface has been increased from previous models, enlarging the filter capture area. These features give the Air-Purifying Filter better dust collection performance than conventional filters.
Wide and long airflow
The Wide Airflow Mode enables airflow direction to be adjusted from left to right, ideal for open plan environments – ensuring every corner of the room is comfortable. The Long Airflow Mode extends airflow distance. These modes are simply activated at the touch of a button on your remote controller.
* AP60/71/80 models only.
Key features
Night Mode
Horizontal Airflow
Econo Cool Function
i-Save Mode
Blue Fin Condenser
7-Day Programmable Controller
Optional Wi-Fi Control
Optional Plasma Quad Connect for Cleaner, Healthier Air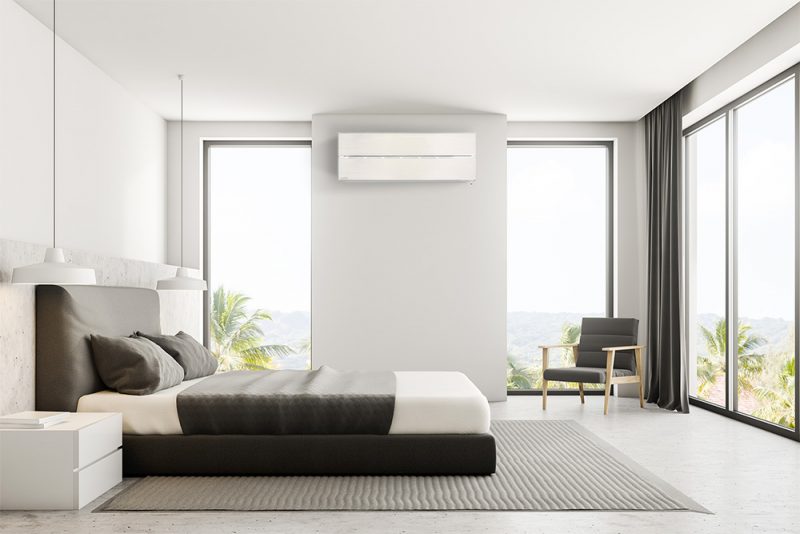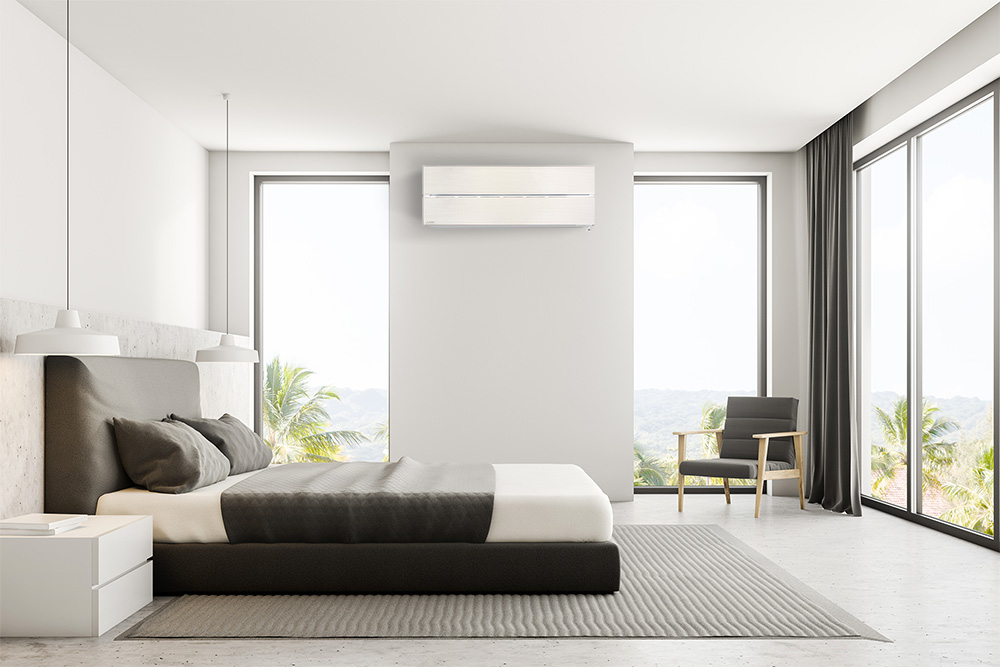 Invest in the best with Mitsubishi Electric
We have chosen to work exclusively with Mitsubishi Electric because we believe they are the best and our customers should have the best too!
Mitsubishi Electric is an established world leader in heat pump technology and its commitment to rigorous factory testing ensures its products are of the highest quality and feature superior technology.
So many New Zealanders trust and rely on Mitsubishi Electric engineering to keep them warm throughout every season.
With the latest EcoCore AP Series you can trust that you're investing in the best.
If you want to get your heating sorted this winter, then contact us today for a free quote or consultation.
We also offer a range of heat pump services including installation, repairs, maintenance, and servicing with the Auckland region.
Give us a call to find out more today.