When it comes to installing a heat pump, people often forget about the important decision they'll have to make when choosing where to put their outdoor heat pump unit.
It may seem like a small detail in the installation process but, the truth is, the location of your outdoor heat pump unit directly impacts your heat pump's performance. Just because your outdoor unit is out of sight doesn't mean it should be out of mind.
Aesthetics aside, your outdoor unit should be installed in an area with plenty of airflow.
While you may have hoped to disguise your outdoor heat pump unit amidst plants, it's best to keep it in an open space where there is little risk of blockages due to dust and debris.
We take care in selecting the right spot for an outdoor heat pump unit as we don't want our customers to find they're constantly forking out for maintenance and repairs down the track.
Here's how to find the perfect location.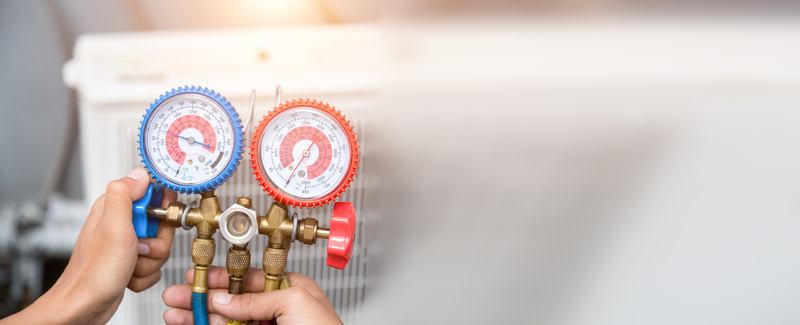 Choosing the right place to install an outdoor heat pump unit
It's all about avoiding future complications with your heat pump system. This is at the forefront of our minds when we're choosing the right place for your outdoor heat pump unit.
We look at your home's landscape, what surrounds the unit and what the ground is like underneath the unit. We take special care to ensure that the unit is in a sheltered space with a low risk of dust and debris while still ensuring there is plenty of airflow.
After all, airflow is crucial to a heat pump's performance.
We also consider the need for future maintenance which means installing the outdoor heat pump unit in an easily accessible space. As a rule of thumb, every outdoor heat pump unit should be sheltered by an eave and have at least 10cm elevation to allow for adequate drainage.
The surface on which an outdoor unit is installed is one of our main points of consideration. This should be a flat, rigid concrete base to avoid excessive vibration and the area surrounding the base should act as further drainage. We find pavers and crushed stone are great for providing drainage off the concrete base.
We also need to ensure that all shrubs and plants are at least one metre from the unit to minimise the impact of shedding leaves and debris. Any closer and the fins and fan casement can quickly become blocked.
Future landscaping considerations
Once your heat pump is installed, keep the location of the outdoor heat pump unit in mind whenever you're thinking of landscaping. As we mentioned above, plants must be at least one metre from the outdoor unit so it's best to choose a different spot to grow your prized gardens.
You've really got to look into the future here and ask a professional how big each plant is expected to grow. Be sure that your plants are not going to impose on the location of the outdoor heat pump unit in five years' time when they're fully grown.
Be careful when choosing plants to avoid those with high shedding qualities. Perhaps avoid planting exotic plants anywhere near the outdoor heat pump unit.
We suggest keeping your outdoor unit in a non-grassed area to reduce the possibility of grass clippings ending up in the coils. We know this is not always possible and, in these cases, we suggest aiming mowers and clippers away from the unit.
While outdoor heat pump units are designed to withstand the elements, we still need to take care in choosing their location.
Ultimately, you want the heat pump system to last as long as possible which is why their outdoor location is such an important thing to consider.
A few handy hints
Our technicians will advise where the best placed is to install your outdoor heat pump unit and what action might need to be taken to make the space as suitable as possible.
Here a few tips to help you select the right spot:
Find a space with plenty of airflow
Check gutters above the unit to ensure there are no leaks that could drip into the unit
Select a flat surface in a sheltered area or have one prepared prior to installation
Do not stack any items on top of the outdoor unit as it can restrict airflow and create excess vibrations
Provide adequate drainage surrounding the unit to prevent water from collecting around it as water can quickly corrode parts
Choose a space with easy access for future maintenance and repairs
Avoid areas with direct sunlight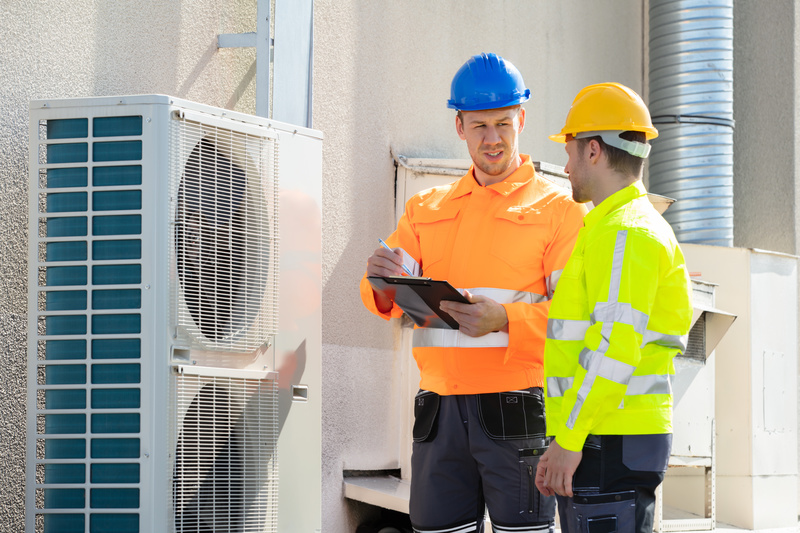 As you can see, finding the right place for your outdoor heat pump unit requires careful consideration and, sometimes, a lot of preparation.
Our technicians know exactly what heat pumps need to perform at their best and can advise where the perfect spot is for your outdoor unit. If this space needs to be prepared, our technicians will also explain what needs to be done.
We are a leading name in heat pump installation in Auckland. We have earned our great reputation from our excellent customer care and we like to exceed customer expectations on every job.
Our team are all highly skilled in heat pump installation and can find the perfect spot for your outdoor unit and of course, we are happy to answer any questions you may have, at any time.
We want our customers to get the best performance from their heat pump and have all the tips and tricks on how to achieve this.
With ongoing customer service, you can rest assured that your heat pump will be a great investment.
Give us a call today for one of our technicians to assess your site to ensure everything's good to go for your heat pump installation.