Mitsubishi Electric have a range of Commercial Systems that efficiently heat or cool commercial and industrial space. The large capacity gives Commercial Systems the ability to heat just as efficiently as any of the domestic models.
Like all Mitsubishi Electric heat pumps, Commercial Systems are products of tireless research and testing. The trusted brand has placed an emphasis on energy efficiency within all models of the Commercial Systems range, making it easier to keep overheads down and minimising a company's environmental impact. These issues are very relevant in commercial and industrial realms.
Understanding that each commercial building comes with its own set of requirements, Mitsubishi Electric's City Multi VRF technology allows each model to be adaptable and reliable. With this in mind you can rest assured that your commercial heating and cooling solution is the best in the market.
Mitsubishi Electric are industry leaders in commercial systems and air conditioning
Mitsubishi Electric Hybrid City Multi is an industry first. It works by using a refrigerant between the outdoor unit and a Hydro BC Controller, and water between the indoor unit and the Hydro BC Controller. This process allows the heat to exchange between refrigerant and water. It is unique to the Hybrid City Multi system.
Suitable for a diverse range of commercial installations, the Hybrid City Multi allows more control with individual operation and simultaneous heating and cooling capabilities.
The Hybrid City Multi technology incorporates the following three elements which make the system a leading solution in commercial heating and cooling.
Ideal comfort – air conditioning is more stable and controlled using water.
Energy saving – uses a two-pipe heat recovery system with the refrigerant and water circuit.
Less waste and easy installation – much easier installation than central air conditioning systems. Minimises disruption to your commercial operations.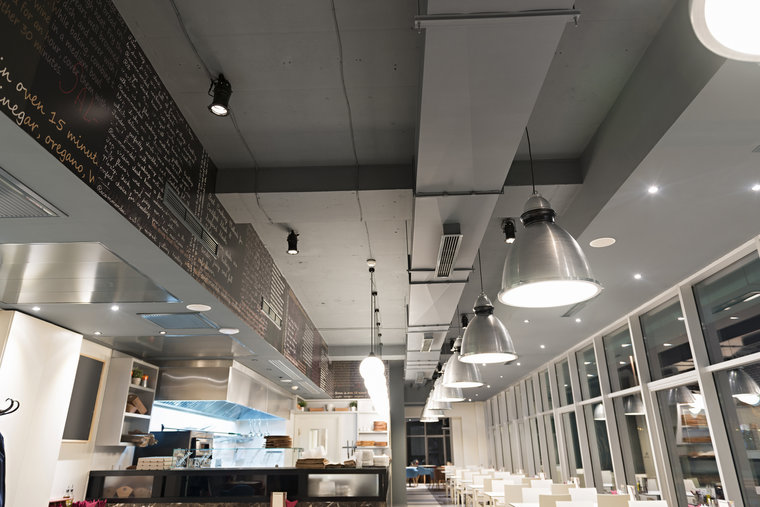 Hot Water Heat Pumps offer energy efficient hot water solutions
Mitsubishi Electric commercial hot water systems include the latest innovations into each Hot Water Heat Pump product. Producing high volume hot water, the Hot Water Heat Pumps are suitable for both commercial and industrial spaces requiring hot water in large quantities.
Mitsubishi Electric Hot Water Heat Pumps are the most effective way to heat water all year round. Even at very low outdoor temperatures, the Hot Water Heat Pumps perform with high capacity and reliability. With the ability to provide 3-4kW of heat for every 1kW of energy used, Mitsubishi Electric Hot Water Heat Pumps are the most energy efficient way to heat water for commercial purposes.
Effective ventilation systems for commercial spaces
The Lossnay Fresh Air Energy Recovery System is a recent development in ventilation systems. Swapping stale air for fresh air, installing a Lossnay System means big savings on heating costs.
The technology works by using heat from air already available indoors and transferring it to fresh, dry air from outside. This reduces energy costs in winter by warming the fresh air to the desired level. The heat exchangers in the Lossnay System also have an efficiency of around 82% and need no additional electrical systems to function.
Contact us to find out how we can improve your commercial heating and cooling systems