With summertime bringing very hot temperatures, you may be worried about the cost of your air conditioner running costs.
Will running your air conditioning over the summer months mean an expensive power bill?
Or, is there a way to run your air conditioner that will reduce running costs?
There are some small changes you can make to your temperature settings that will reduce your air conditioner running costs? You will save money in your pocket, and it will also be a more environmentally friendly option as well.
Best temperature setting to reduce air conditioner running costs?
The ideal and most economical temperature to set your air conditioner to is between 21 degrees and 23 degrees during the summer months. 
How does the temperature setting affect running costs?
The bigger the difference is between the outdoor temperature and the indoor temperature generally means more electricity use. Your air conditioner will have to work harder to create cooler air if your settings are really low, and this will end up in costly power bills.
You can check out this calculator to find out how much your air conditioner or heat pump will use at different temperature settings.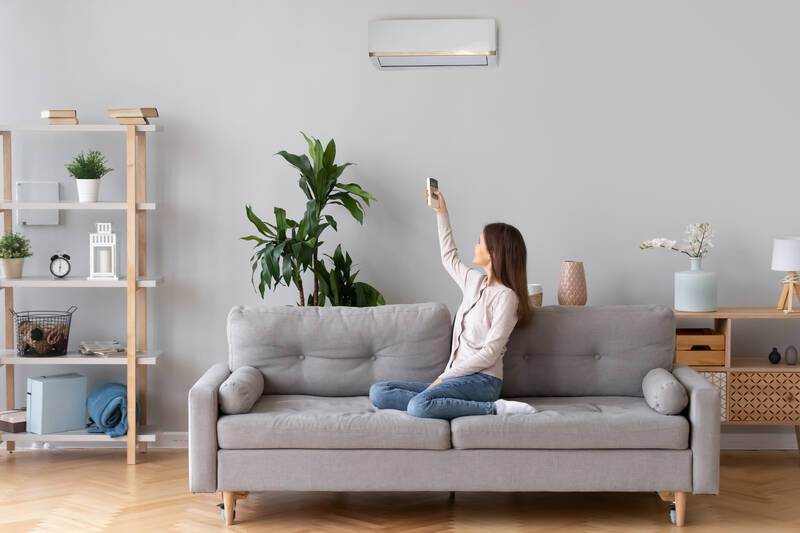 The correct size of your air conditioner or heat pump does matter
This is an important part of saving money on electricity. Installing the correct size air conditioner for your space, home, or commercial premises means the unit is able to work effectively. Your air conditioner will be able to better control the temperatures in your setting if it's the right size.
If the air conditioner is too small for your space, it will most likely be ineffective at cooling the air or even may overdo the cool air in a room because the air conditioner unit is too large for the area.
A good heat pump or air conditioning installer will be able to advise you on the best option to suit you and your requirements.
While these changes to your air conditioner settings may seem insignificant they will certainly make a difference over time to your power bill and your wallet.
Having an air conditioner installed this summer?
If you haven't yet had a heat pump or air conditioner installed we have a handy calculator where you can work out what heating or cooling system may suit your requirements.
If you want to find out more about installing a heat pump or air conditioner then get in touch with us. You can book a free no-obligation quote here. 
Firstly I wanted to write to say how much we appreciate the excellent customer service we receive from Flocon. My phone call was returned promptly, the technician came when scheduled and the replacement unit was installed on time.  This is so rare to receive excellent customer service – we were very pleased and have already recommended Flocon to others.  Thank you.

Kind Regards and thanks again.
We pride ourselves on outstanding customer service and ensure all our clients are getting the best quality products and services. We specialise in the Mitsubishi Electric brand because we know and trust their technology and quality. Our team offers a full range of installation and service for both commercial and residential homes.
Want to know more? Get in touch with us today.