There are plenty of factors to consider when you choose to have a heat pump installed. Keeping your home comfortable all year round, saving money, and using less energy are all some of the reasons why people consider heat pump installation instead of power guzzling plug-in heaters. 
 A good heat pump installer will discuss with you the best model, size, and location for your heat pump installation.
Here are some key things to consider with heat pump installation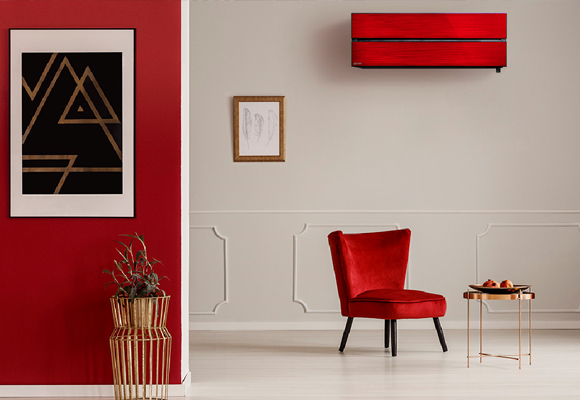 Size
The size of your living space will be a determining factor in what size heat pump or air conditioning unit you will need. The good news is that Mitsubishi Electric offers many options so finding something suitable for your requirements is no problem.
The right size heat pump will save you money and will heat and cool your home efficiently as well.
A professional heat pump installation will be able to determine the correct size and the right model for you.
Whether it's a villa, a new home, or a commercial space a heat pump installation expert will be able to guide you through the process. 
Location
The location of your heat pump installation is another important consideration. You may have an idea of where you want to have a heat pump installed but often,  where it looks good doesn't necessarily mean it will be efficient in heating or cooling your home. It absolutely pays to get professional advice and guidance on the placement for heat pump installation to ensure that you are getting the most out of your heating and cooling.
What model of heat pump best suits your needs
Choosing the right model will depend on your budget, the size of your space, and the technology you require. A good heat pump installer will take you through the options and advise on what models are most suitable for you.
The team at Flocon choose to align themselves with Mitsubishi Electric heat pump systems.
Why?
Because they are a quality brand, with proven technology that they trust and know is the best.
Mitsubishi Electric has a wide range of models for heating and cooling for every budget and requirement. 
Mitsubishi Electric offer customised heat pumps to suit your interior decor, Wi-fi control, air filtration and so much more – all developed with comfort, quietness, and energy efficiency in mind.
If you want to find out more about Mitsubishi Electric models get in touch with us today.
Choose the professionals for your heat pump installation
We provide good quality air conditioning or heat pump installs for homes and commercial premises all around the Auckland region.
We have accumulated many years of experience and pride ourselves on our knowledge and expertise. Whether it is a commercial or domestic installation we offer exceptional customer service.
I have just had the unit installed and wanted to say thank you, Ryan and Alvie were fantastic.  This is the 3rd unit I have had installed by 3 different companies in the past year.  Flocon were by far the best team. Knowledgeable, polite and courteous, answering questions and explaining what they were doing. Ryan even explained how to clean the filters; something the other companies didn't even mention. They arrived early and cleaned up after themselves beautifully. Just thought you would like some positive feedback.

Cathy Grant – June 2020
We provide our customers with the best possible solutions for their heating and cooling needs. We guarantee a quality Mitsubishi Electric product and ensure you have the right heat pump, in the right place every time. 
We offer a free no-obligation quote so give us a call now and get your home ready for summer – and winter now!