The bitterly cold months are fading away while Kiwi homes around New Zealand prepare to replace heating with cooling solutions.
Whatever temperature you like to keep, the Mitsubishi Electric high wall heat pump range offers new standards in super energy efficient heating and cooling to keep your homes comfortable all year round.
Designed for performance, these high wall heat pumps are unique in that they require zero floor space, keep your room at a comfortable temperature all year round, and conveniently deliver heating and cooling solutions to your residential or commercial space.
With so many heat pumps on the market to choose from, it's easy to get confused about what system is best for you.
Today, we're making things easier by recommending two of our most popular high-wall heat pumps that Kiwis have chosen for their homes and commercial premises.
What is a high-wall heat pump?
A high wall heat pump is a great low-cost solution for many areas and spaces. It is mounted on the wall of the room you want to heat, close to the ceiling, and multiple units can be installed in a home.
High wall-mounted heat pumps are usually found in residential spaces and are one of the most popular types of heating systems in New Zealand.
One of the big advantages of a high wall heat pump is that it takes up no floor space and gives you a flexible and convenient air-conditioning and heating solution for almost any commercial or residential setting.
The main thing to consider with a high wall heat pump option is the size or capacity it is capable of heating or cooling. Figuring out where you want to install the heat pump will help you decide on the best system for your space.
To get professional advice, we're here to help you make the best decision.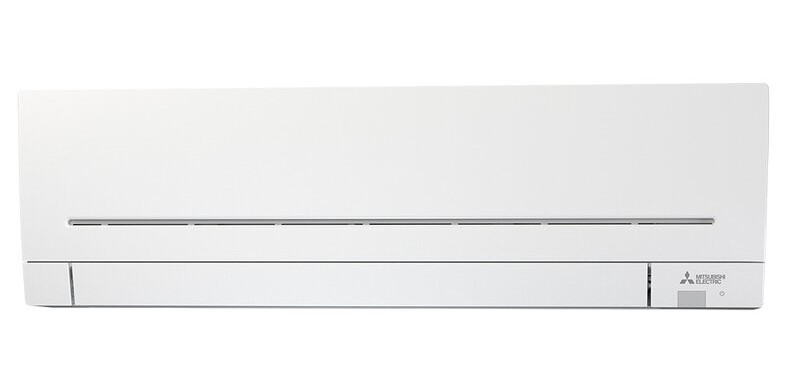 The classic AP 50 and AP 60 high wall heat pumps
Introducing the Classic AP50 and AP 60 high wall heat pumps! These heat pumps set a new standard for energy-efficient heating and cooling.
With Dual Barrier Coating that prevents dust and dirt build-up on the inner surface, the Classic AP50  and AP60 stay clean year-round, maximising efficiency and home comfort.
These superior high wall heat pumps come with a wide airflow mode which enables airflow direction to be adjusted from left to right, ideal for open plan environments to ensure every corner of the room is comfortable.
You can set temperatures, timers, and much more at the touch of a button.
The benefits of a Mitsubishi Electric high wall heat pump
The Classic AP50 and AP60 high wall heat pumps are a superior choice that is operated with a hand-held remote controller giving you access to heat or cool instantly at the touch of a button. They also come with the following benefits:
Low cost to install
Highly energy-efficient heating
Whisper quiet
Install multiple units in one home
Washable Air Purifying Filter
Customised wall-mounted heat pumps for your style of home
Energy efficient
Great technological features
Option of Wi-Fi Control
Night mode
Heat a specific area within your home
Air filtration features
Don't take up floor space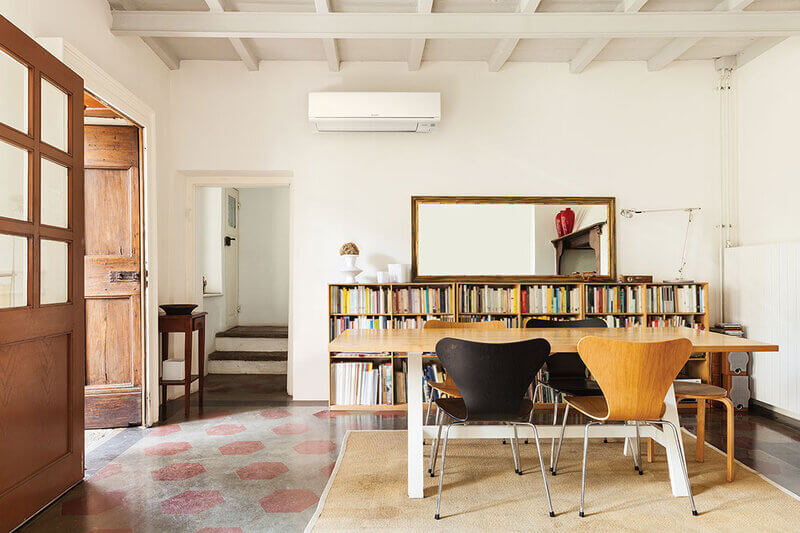 The Mitsubishi Electric high wall heat pump you can trust
A heat pump is an investment in your comfort for not only winter but for all your seasonal needs for years to come.
That is why we exclusively work with Mitsubishi Electric – because they deliver exceptional products that you can trust.
If you're looking to invest in a high wall heat pump this spring or summer, look no further than our Classic AP50 and AP60 high wall heat pump range.
They are designed for performance, will save floor space, and keep you and your family comfortable year-round.
If you still want to ensure you're investing in the best heating and cooling solution, contact us today, and we will happily advise you on a custom solution. We have a very experienced team who are more than happy to help answer your questions.
We install high-wall heat pumps and a range of other heating and cooling solutions across the Auckland region in residential, commercial, and industrial spaces.
Get in touch with us to book your free in-home consultation to start your heat pump journey just in time for the warm weather coming your way!