Allergens and dirty air are not ideal for your health – that's a fact. So does an air con split system help or not?
Air conditioning has been around for a long time but not as long as you may think. Just 12% of homes in the USA had any form of air conditioning during the 1960s. While the technology for air conditioning or an air con split system (both heating and cooling) has come ahead in leaps and bounds – many people still wonder if there are any effects on your health?
How does an
air con split system work?
An air con split system works by drawing warm air from outside your home and cools it down before releasing it inside your home. It's called a split system because it works as both a heating and cooling system aka a heat pump!
What is the best temperature to set an
air con split system too?
The best way to run air conditioners during summer is to set them at around 22-25 degrees. This will depend on where you live and the outdoor temperature.
Setting your air con to the recommended temperature will reduce the impact on the environment and your wallet too!
How does air conditioning affect allergies?
Air conditioning can be a good option if you have someone with allergies in your home. If you have a quality system in place then the filters will work to remove dust, pollen, pet dander, and other allergens from the air within your home.
Have you heard of the plasma quad filtration system by Mitsubishi Electric?
This clever technology was developed by Mitsubishi Electric specifically for those of you who suffer allergies. 
If you have been considering an air con split system then talk with a professional about the type of system to install in your home.  There are so many options and whether it's a floor unit, or a central air system, or a series of heat pumps there is an ideal system for everyone.
Microorganisms, mould, fungi, and bacteria growth – yes they can live in your air con too!
Just like most things – your air conditioning needs to be kept clean. Microorganisms, fungi, bacteria, and even mould growth can also begin to appear in your air conditioning unit. 
This is especially true when you have not cleaned the filters for a while or kept on top of regular maintenance. 
This situation is not ideal and can actually lead to worsening allergies rather than helping them.
So if you haven't had your air con split system serviced or checked over in a long time – it would pay to get on to it as soon as possible.
If you need some tips and tricks on how to keep your air conditioning up to scratch then check out this link here.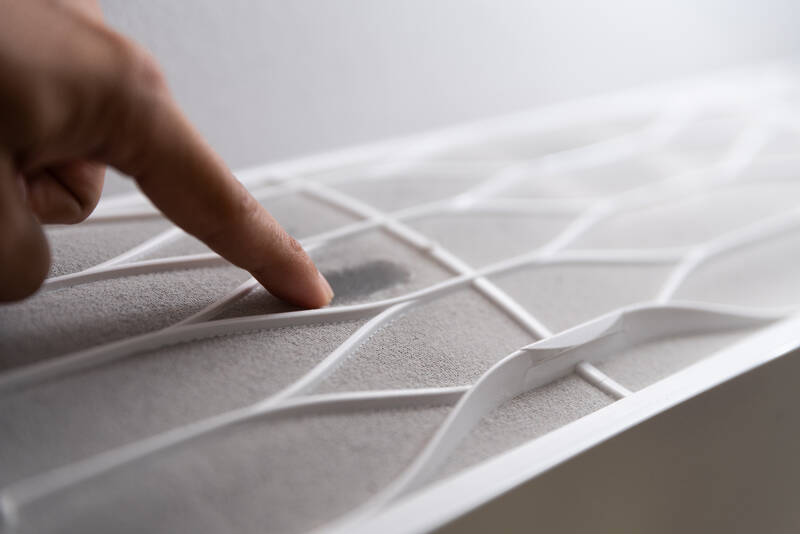 Do you need to service your air con split system or heat pump?
If you find that your air conditioning system has:
Insufficient airflow or air flow is poor

Has any bad smell or odours

Not turning on or running as normal

Making strange sounds
Dust comes out of the vents
Then call an experienced technician who will be able to investigate to see what could be the cause.
It is important to service your air con split system, just like you would your car.
If your air conditioning system or unit is not working in tip top shape then you need to book a service in asap.
We can help!
Beyond having many many years of experience with a full range of Mitsubishi Electric air conditioning and heating systems, our team is dedicated to customer satisfaction and service. We specialise in Mitsubishi Electric models and systems – because we know they are the best.
The Mitsubishi Electric technology is advanced and does what it says it will. 
We pride ourselves on our knowledge of air conditioning and heating. We do the job right, first time – every time.
Why not give us a call to find out more about how we can help you with your cooling needs or servicing and maintenance.