Heat pumps are a big investment for people. No matter where it's for commercial or residential spaces. As heat pump specialists we pride ourselves on our commitment to customer satisfaction, great service, and quality Mitsubishi Electric products.
It can be hard to decide on which heat pump specialist company to use for your heating and cooling needs.
Flocon Air Conditioning and Mechanical have a skilled, knowledgeable, and friendly team. Our highly qualified team offers a personalised service during every step of the process, and it's this dedication to customer service that is the key focus of our business.
Find out why you should choose us for your next heating or cooling system installation.
Auckland heat pump specialists – why us?
Flocon Air Conditioning and Mechanical started in 2012 with a great team of expert and highly experienced technicians.
Heat pumps and air conditioning are our passion.
Between our team, we share more than 96 years of experience in the heat pump industry! 
Flocon services both commercial and residential requirements in the region of Auckland and we have established ourselves as a competent and competitive business in the industry. We listen to our customers and make sure every experience with our company is exceptional for all our customers.
We offer a wide range of services including:
Heat pump sales

Heat pump installation

Maintenance and servicing

Commercial heating and cooling installations
When you decide to make the leap you want to ensure you get a quality brand that's backed up with exceptional customer service. 
Our motto is: Do it once and Do it right!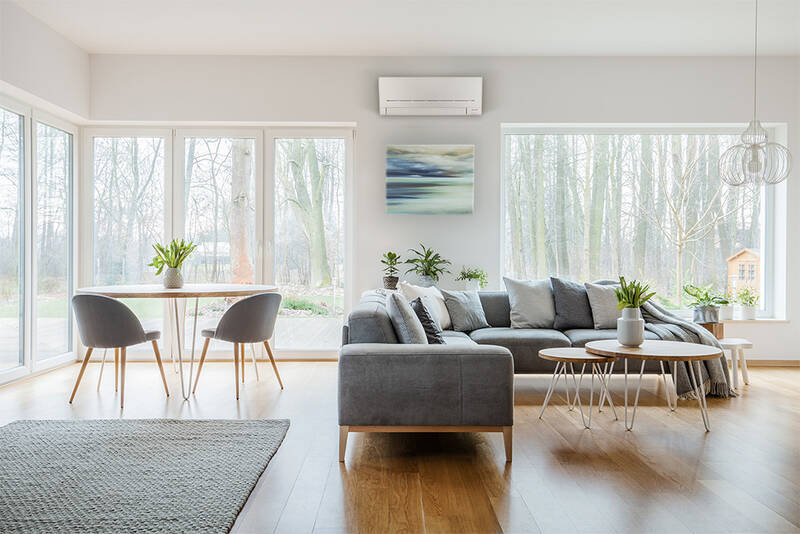 Why Mitsubishi Electric heat pumps?
We have chosen to sell and install Mitsubishi Electric heating and cooling systems because of their exceptional quality.
Mitsubishi Electric's emblem of excellence ensures you have the very best in technology and quality, making their brand one of the best. We believe Mitsubishi Electric's technology is one of the best on offer in New Zealand. 
With the Black Diamond Series, you can also customise your heat pump to your home! With super quiet technology they set new standards with personalised comfort and style.
Mitsubishi Electric has a commitment to creating sustainable and environmentally friendly products under its Environmental Vision 2021 initiative.
They strive to bring awareness, improve energy use and minimise the carbon footprint of their products and technologies. And all in a way that is energy-efficient, cost-effective, and environmentally friendly. Technology changes rapidly and that's why it's important to ensure you have the best.
While technology, quality, and energy or cost efficiency are important factors to consider when choosing heat pumps – so is customer service and support.
Why choose us? Our strong commitment to great service
Flocon has a strong commitment to great service. So how do we provide great service to our customers?
We listen. We understand that no two homes or businesses are the same. That is why we listen to our customers and talk through their requirements and needs. Our highly skilled team then makes recommendations on the best products and solutions based on the individual needs and requirements of our customers. We also back up our great customer service by offering a free no-obligation quote. 
A quality brand goes hand in hand with quality customer service. And customer service and satisfaction are what we have made a key component of our business. 
Our aim is to provide our customers with the best customer service in the heat pump industry. 
We believe our exceptional customer service distinguishes our brand from our competitors, builds repeat business and referrals, and gives our business the satisfaction our customers deserve.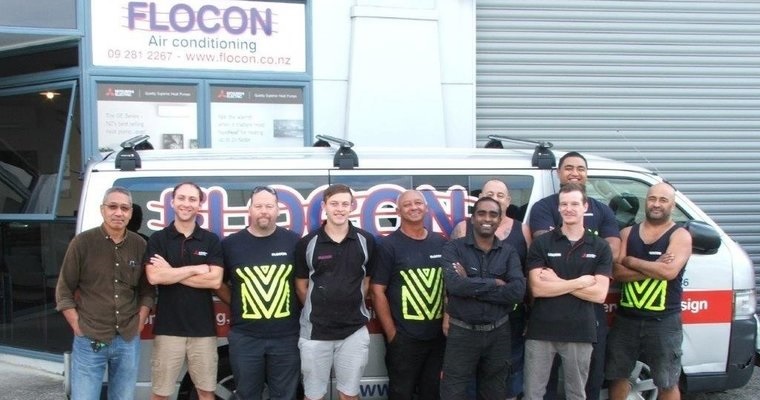 Our team are Mitsubishi Electric Heat Pump specialists
Flocon has been installing Mitsubishi Electric heating and cooling systems for a long time and we know and trust that their products are the best. By aligning ourselves with a trusted brand we know from experience that Mitsubishi Electric provides years of trouble-free service and offers excellent technical support. 
We install and sell the full range of Mitsubishi Electric residential and commercial heat pumps and air conditioning units. We know there are many different products to choose from, so we created a helpful calculator for you to find make a start.
On our website, you can find answers to a wide range of FAQs and helpful information on a wide range of heat pump and air conditioning questions.
Get in touch with the best heat pump specialists 
If you want to find out more about Mitsubishi Electric's great technology or to discuss your requirements with the benefit of outstanding customer service then get in touch with us now.
We look forward to talking with you soon.