With spring almost upon us and delivering us a mixture of cool and warm weather, you may have been considering getting some advice from a heat pump technician about your heat pump. Did you know that current predictions are for a warmer than average upcoming spring and summer? There is plenty of different heating and cooling systems for different spaces and the process of finding the right one for you should not be a difficult experience.
It's important to find a good heat pump installer but finding one can sometimes feel overwhelming.
There are plenty of important questions to ask before you choose the right heat pump technician and we've gathered a list to help make it easier for you to choose one.
Firstly, what exactly is a heat pump technician? 
A heat pump technician or heat pump installer installs a range of heating systems, including air conditioning and heat pumps in commercial and residential spaces. They also offer a range of maintenance, servicing, advice and repair services.
So how do you narrow down your list when looking for a heat pump technician?
Read on to find some good questions to ask so you can make a really well-informed choice, or if you want to find out more questions about heat pump systems specifically read this post here.
Where to find a heat pump technician?
Typing 'heat pump' into your search engine can bring up many different results. One of the best places to find heat pump technicians or installers in your area is using Google Maps. Make sure you check out their reviews to narrow down your list.
Find out what brands they install?
Some heat pump technicians or businesses, like us, only install a certain brand. We choose to install Mitsubishi Electric models because in all our years' experience in the heat pump industry we know they are a trusted and reliable brand. Mitsubishi Electric also has the best after-sales and support services that truly stand out over other brands. 
Mitsubishi Electric has some case studies available on their website which may help you to decide on the different types of heating systems that would suit your home and needs.
Ask about experience and certifications
A trustworthy heat pump installer will happily tell you about their qualifications and certifications. Messing around with electrical equipment should not be done by just anyone. Heat pump installation should be completed only by a qualified and experienced heat pump technician. 
A heat pump or air conditioning installation can be tricky, and there are many different types of heating systems including central heating which is installed in your ceiling.
What type of warranty will you get with your heat pump or heating system?
The general rule is the longer the warranty period for your heating system, the better quality it will be.
Make sure that your heating system comes with a warranty and compare how long each warranty is and what it covers. This will save you many headaches if something goes wrong or malfunctions in the future.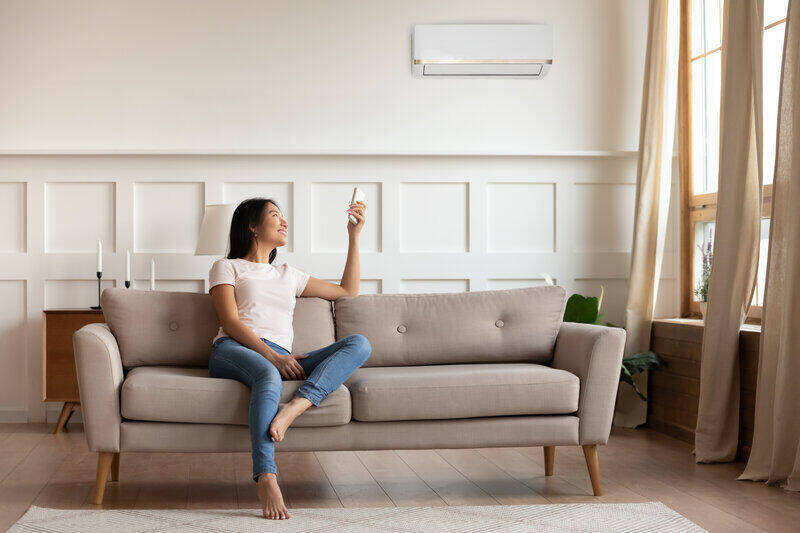 What types of heating systems does your heat pump technician install?
There is a huge range of different types of heating and cooling systems. The range will be different again depending on whether you want a system for residential or commercial spaces. Check with your heat pump technician what they install, especially if you are after multiple systems or more complex heating systems installed for your space.
What other services can they offer?
A good heat pump technician should offer a full range of services that include maintenance, repairs, and servicing of your heat pump or system.
Your heat pump technician will offer all these services and more and will be your one-stop-shop for everything to do with your heating or cooling systems.
Need a heat pump technician in the Auckland area?
Our technicians have over 50 years of combined experience between them. Not only are they professional, qualified, and experienced but they are friendly and offer the best in customer service.
Our team values our clients and our commitment to outstanding service are one of our core drivers. We want all our customers to be satisfied with their heating and cooling system. But we also want all our customer's experience in choosing a heating system to be as easy as possible.
You can book a free no-obligation quote about heating and cooling systems for your home or give us a call to find out more.