Now that air conditioning is such a wide-spread necessity in workplaces across New Zealand, workplace air conditioning is now more of an expectation than a luxury. Businesses who fall short in this area are missing out on reaping the many benefits.
We're no longer expected to withstand uncomfortable temperatures, whatever season we're in. With heat pumps and air conditioning, we can achieve the perfect temperature regardless of what's going on outdoors.
So why are there still so many workplaces who are yet to invest in air conditioning?
We've experienced some hot weather already this summer, so it seems very timely to remind businesses of the reasons why workplace air conditioning is a huge benefit to them.
Let's look at the top five.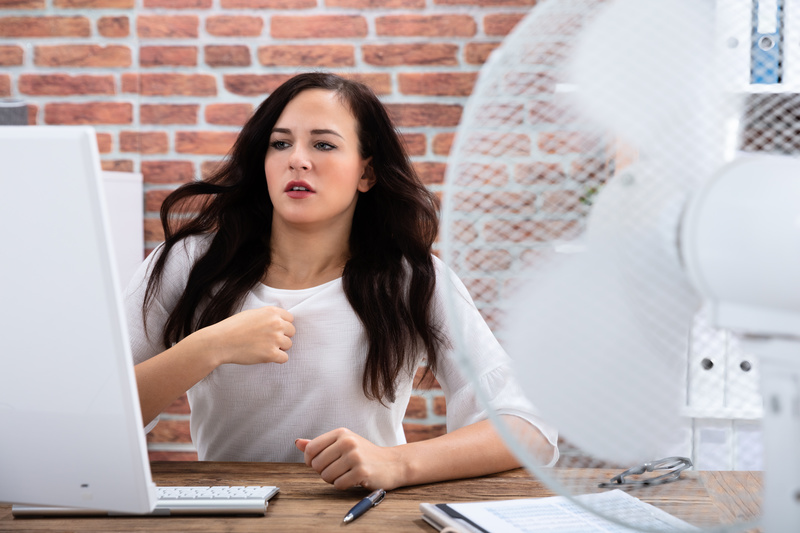 Workplace air conditioning improves staff comfort
While air conditioning has a long list of benefits, comfort and staff happiness is among the most common reason why businesses have it installed.
Workplaces – be it offices, factories or retails spaces – are made up of several people, all who have a different level of tolerance when it comes to heat. Some can manage just fine with a certain temperature, while others will find the same temperature incredibly uncomfortable. If the owner or manager of a workplace tolerates heat well, it often means the rest of the workplace is expected to do the same.
It's here that we see the justification for not installing workplace air conditioning.
It's important for owners and managers to accept that comfort plays an important role in employee happiness, health and well-being. Every person in every workplace should be able to feel comfortable while they do their job.
Increases staff productivity
There have been many studies surrounding optimum workplace temperatures and time and time again, we hear that temperature directly affects productivity. Those who choose to ignore this fact are missing out on some serious staff motivation.
Heat can make us irritable and when we're feeling like this, it becomes increasingly hard to focus. This not only slows us down, but it can also fatigue employees to a point where their motivation and morale really suffers.
Workplace air conditioning is a simple solution to issues of productivity during summer. And, because heating and cooling are all provided through one unit, you'll be all set to deliver the perfect amount of heat during winter as well.
Creates a healthier workplace environment
Heat pump and air conditioning technology is constantly improving and one area of particular focus is the delivery of clean, fresh air. Mitsubishi Electric is committed to supplying high-quality heat pumps that effectively filter dust and allergens, removing all harmful pathogens from the air you breathe.
As air quality plays a huge role in the overall hygiene of a workplace, air conditioning has the ability to create a healthier environment for employees.
The filtration systems within heat pumps and air conditioning are complex and very effective.
Dust can be a big problem during the dry months of summer and with dust brings allergens, bacteria and viruses. With air conditioning, dust is removed from the air, removing these nasty pathogens, improving air quality.
Just think, better air quality, healthier employees. Healthier employees, less sick days. Less sick days, more productivity.
Sounds good, doesn't it?
Energy-efficient cooling saves you money
As we said earlier, some employees can tolerate high temperatures more than others. If one of your staff is struggling to cope with the heat in the workplace, they may take it upon themselves to find a method of cooling.
Personal fans consume much more energy than air conditioning and once one person has come up with the idea, it won't be long before more employees are doing the same.
Cue high energy bills.
Fans are not only expensive to run, but they're also noisy and ineffective. Rather than creating cool, fresh air, fans simply move hot air from one place to another.
Workplace air conditioning runs quietly in the background.
This unobtrusive and efficient form of cooling is whisper quiet and far more beneficial for your monthly power bills.
Air conditioning invites customers into your retail space
Have you ever walked into a shop only to walk straight back out again because it's just too stuffy to tolerate?
Not only are these retail spaces super uninviting, but customers are also left wondering how on earth the employees put up with it!
Aside from the benefits to employees, the main reason for installing air conditioning in a retail space is to make it much more inviting to potential customers. If a shop is cool in the summer, it's actually a haven for customers and a chance to escape the heat. This increases their time spent inside your shop, and thus increases the possibility that they'll make a purchase.
It's common for people to step into a store simply to escape the heat for a moment. If air conditioning is the reason why a customer visits your retail space, isn't it worth the investment?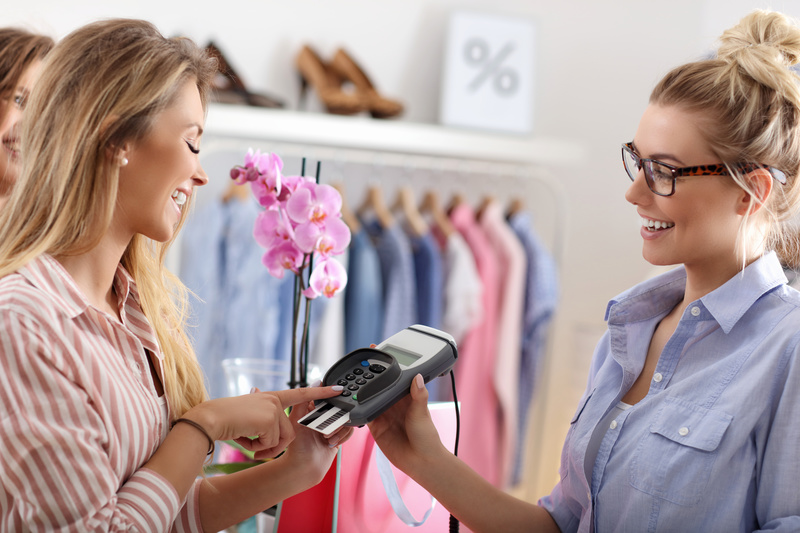 While workplace air conditioning has been adopted by most businesses in New Zealand, there are still some who believe it's not necessary. If you're yet to reap the benefits of air conditioning, now is the time to have it installed.
We install a wide range of Mitsubishi Electric heat pumps for both residential and commercial properties. Whatever the size of your workplace, we have the heating and cooling system to suit. Our team are happy to visit your premises to ensure your workplace gets the right size and capacity of heat pump.
Firstly I wanted to write to say how much we appreciate the excellent customer service we receive from Flocon. My phone call was returned promptly, the technician came when scheduled and the replacement unit was installed on time.  This is so rare to receive excellent customer service – we were very pleased and have already recommended Flocon to others.  Thank you.
With the hot season fast approaches, it's time to remind our customers of the importance of air conditioning maintenance.
This is an investment your staff will thank you for! Call us today.