With winter around the corner, it's time to start thinking about how you and your family are going to stay toasty warm over the chilly months!
Lucky for you your search for the perfect heat pump can stop right here because we have a one-stop solution that can take care of your heating (and cooling) needs with our residential heat pump range.
To get the most benefit from your residential heat pump, first, you need to consider the size of the room, and then choose the right heat pump for maximum efficiency.
If you live in a cold climate, this also needs to be considered when deciding on the perfect heat pump that caters to your unique needs and keeps you and your family cosy all winter long.
But how do you make sure you choose the best heat pump?
To help you decide what's best for your home, we've made things easier by providing suitable home heating solutions below.
What is a residential heat pump?
A residential heat pump is an energy-efficient cooling and heating system that is designed for your home rather than a large commercial or industrial space. It cycles hot and cold air where you want it depending on the season and provides personalized comfort throughout your home year-round.
Our Mitsubishi Electric residential heat pump range
Whether you want a multi-room heating solution, a sleek design, a small heat pump or a heat pump that can be installed on a wall or on a floor – Mitsubishi has all your needs covered!
High wall mounted heat pumps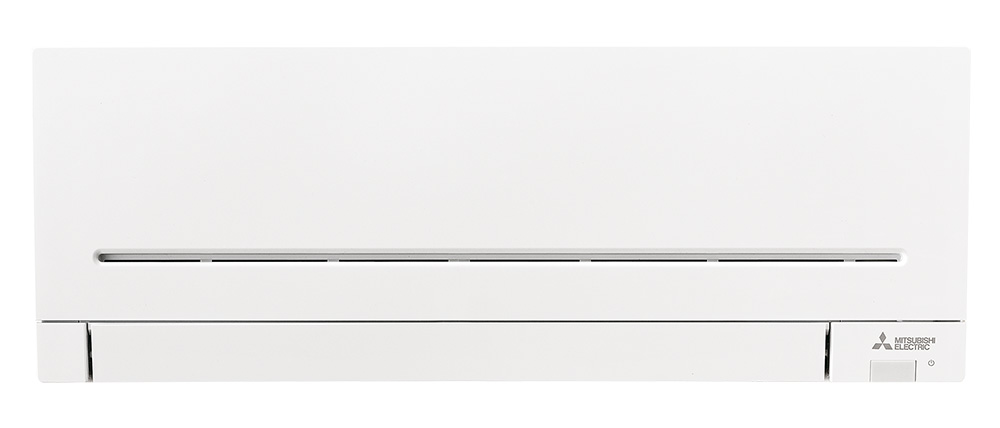 Choose from our wide range of high wall heat pumps. Designed for performance, Mitsubishi Electric High Wall Mounted heat pumps will save floor space and keep you comfortable year-round.
If small and mighty is what you are after then look no further than our AP Mini-Series!
If you want more control over the look and design then check out our Designer High Wall Heat Pumps that are energy efficient and come with built-in Wi-Fi Control. Elegant and slim-line in design, these heat pumps are available in a choice of colours including Rich Black Diamond, Matte Silver or Pure White – so you can truly reflect your interior design style.
Floor console heat pumps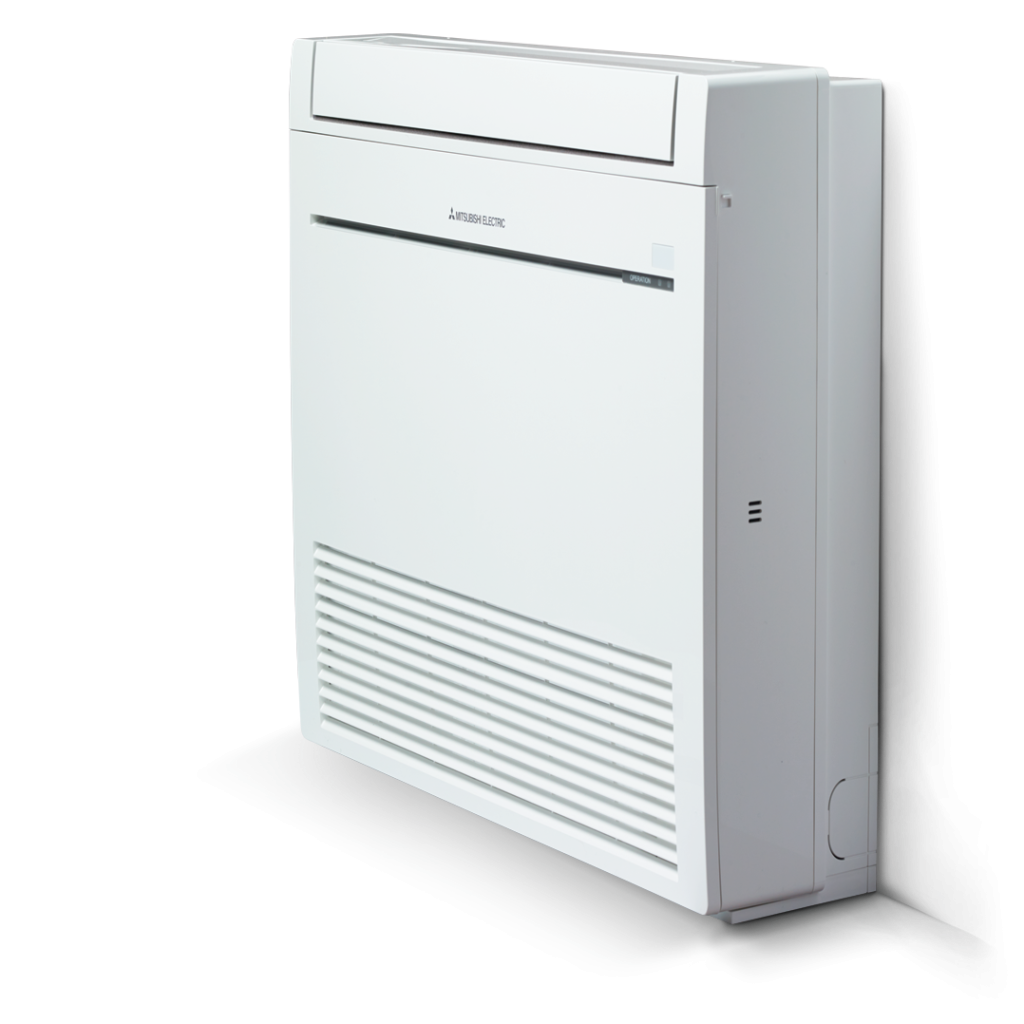 Heat pumps are a great way to save space for your flooring – but if you prefer wall space to floor space what is an alternative option?
Floor consoles are heat pumps that are mounted to the floor, while still providing many of the benefits of a high wall heating system.
With their slimline design, our floor consoles are a great renovation option; fitting neatly into cavities left by the removal of fireplaces or night-store heaters.
Ceiling mounted heat pumps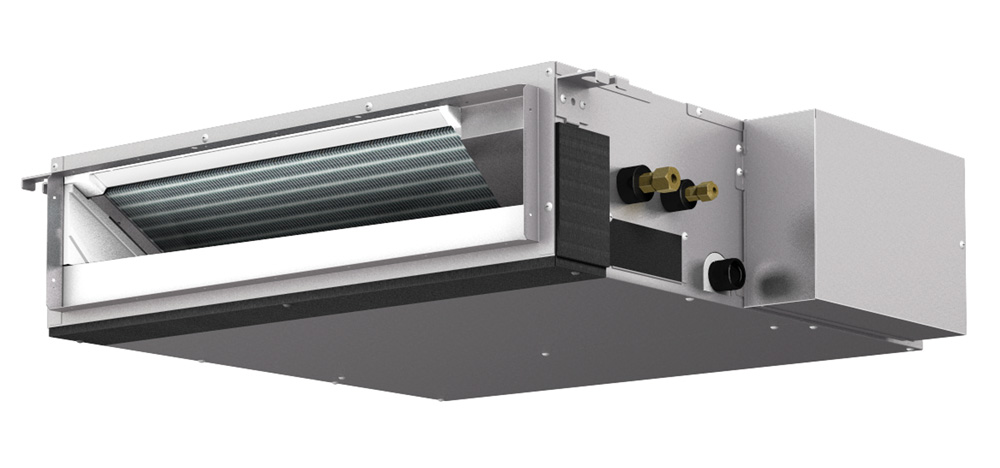 Wall-mounted heat pumps are usually found in residential spaces and are one of the most popular types of heating systems in New Zealand.
The ceiling-mounted heat pumps or ceiling cassette system is a great choice if you want effective heating or cooling without compromising your wall or floor space.
Our range of ceiling-mounted units offers you the flexibility to keep your wall and floor space free without compromising on comfort.
Central heating ducted heat pump systems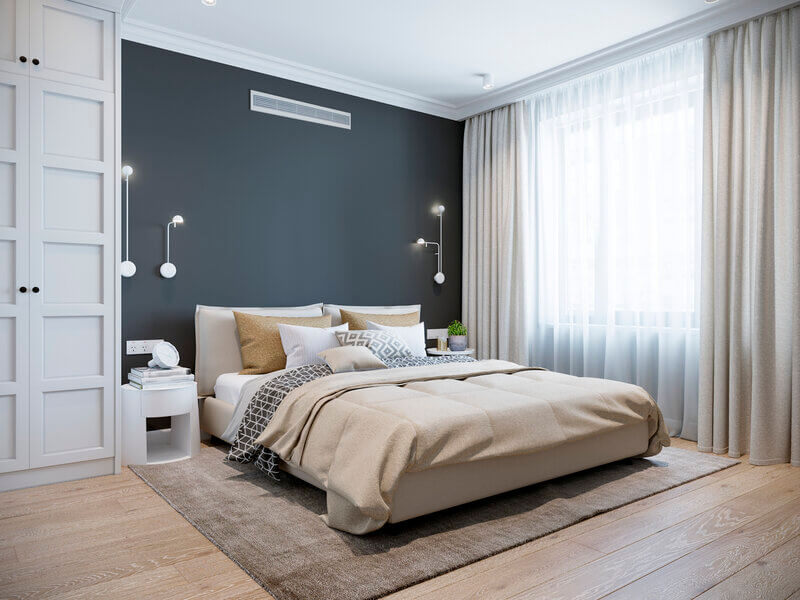 Ducted Central Heat Pump and Air Conditioning Systems are designed to provide whole-home central heating or cooling at a constant temperature throughout the whole house.
It is ideal for installing in new homes and is the ideal cost-effective and energy-efficient solution for year-round comfort. Mitsubishi Electric Ducted Central Heat Pump and Air Conditioning Systems are whisper quiet, and with only its grilles visible, it is the perfect unobtrusive solution for heating or cooling multiple rooms at the same time.
The addition of optional Wi-Fi Zone Control will enable your Mitsubishi Electric Ducted Central Heat Pump System to program and control either up to 4 or up to 8 individual zones, providing heating or cooling only to the rooms that require it.
Built-in sensor functions monitor room temperature, brightness and occupancy to maximise energy-efficient use of the whole system throughout the home or just those rooms where it is needed.
Whole-home heating with multi-room heat pump systems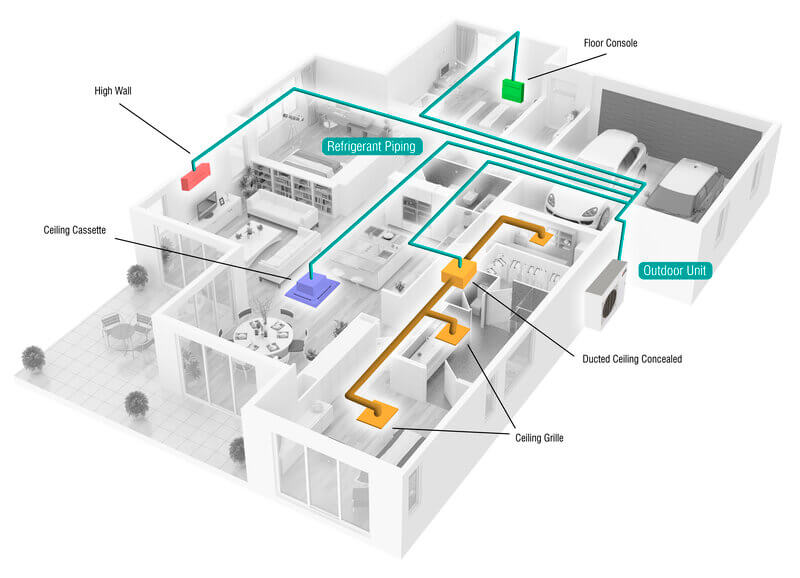 Mitsubishi Electric Multi Room Heat Pump Systems allow you to choose the perfect heat pump for each room without the need to install multiple outdoor units. Whether it is a small capacity whisper quiet high wall for the bedroom, a compact floor console for the home office or a discreet ducted model for the lounge, there is a style and capacity to fit any room – the choice is truly yours.
Choose Mitsubishi Electric as your number one heating solution
A heat pump is an investment in your comfort for not only winter but for all your seasonal needs for years to come, so investing in the best makes sense.
That is why we exclusively work with Mitsubishi Electric – because they are the best!
Mitsubishi Electric Residential heat pumps are known to heat more effectively and quietly than any other heat pump in New Zealand. Every Mitsubishi Electric heat pump is a product of painstaking research, relentless testing, and a resolute determination to improve upon vital performance characteristics.
As a result, our heat pumps have become more durable, less costly to operate, quieter, easier to install and maintain, and better able to distribute air evenly throughout any kind of interior.
Whether you are looking to efficiently heat or cool just one room, or multiple rooms, or looking for a central heating solution for the whole home, Mitsubishi Electric has the ideal energy-efficient heating and cooling solution for year-round comfort.
Snuggle up and stay cosy this winter with one of our residential heat pumps.
Still not sure about the perfect heat pump for your home? Contact us today for expert advice or a free no-obligation quote.
Give us a call today and sort out your heating needs with confidence!